Roberta Gunning knew what she wanted when she went looking for a place to live.
"I wanted to be able to feed birds, see the sky," she said. "I wanted a place with lots of natural light." Not to mention a private entrance and the ability to sit outside.
The bonus, she said, was the sense of community she has experienced since she moved into Bungalows on the Lake at Prairie Queen. "It's been a joy to develop friends and get to know my neighbors. I've had the chance to get to know everyone."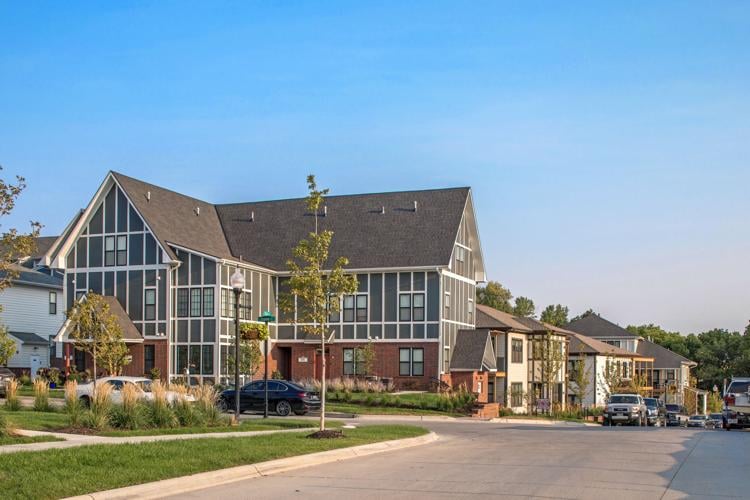 Gunning's checklist fits in nicely with the concept behind Bungalows on the Lake, situated near 132nd Street and Nebraska Highway 370, within walking distance to the trails and lake at Prairie Queen Recreation Area.
At Bungalows, residents have their own entrance rather than entering their homes through a long hallway, said Jerry Reimer, owner of Urban Waters, which developed Bungalows on the Lake.
The key, he said, is that Bungalows on the Lake has the look and feel of a neighborhood featuring living spaces of different sizes and designs for residents at various stages in their lives.
The ultimate test comes when visitors drive through the complex. Do they think they are driving through a neighborhood or an apartment complex parking lot?
Before answering, some history:
Urban Waters purchased the 49.2-acre tract, which sits adjacent to Prairie Queen Recreation Area, from the Nebraska Resource District in 2016, with the intent of developing about 100 units each for six consecutive years after completing the entitlement and planning process in 2018. The first 100 units, which are 80% occupied, opened in June.
Residents can choose from one- to four-bedroom bungalows, selecting from nearly two dozen designs. Sizes range from 740 square feet for a one-bedroom bungalow to 2,400 square feet for a four-bedroom unit.
A look inside: Bungalows on the Lake at Prairie Queen
Many bungalows have two floors – again a departure from the traditional apartment layout to something closer to a home. Monthly rent ranges from $1,000 to $3,000.
To flush out the vision he had for a neighborhood concept, Reimer and Urban Waters collaborated with Opticos Design, a Berkeley, California-based team of urban designers, architects and strategists who help developers find solutions to housing and community issues.
The result, which deviates from traditional suburban apartment projects, was a series of streets and blocks with bungalows facing tree-lined roads. Instead of parking lots, each bungalow is tied to a garage or an off-street parking spot. Their concept was featured in Daniel Parolek's book, "Missing Middle Housing: Thinking Big and Building Small to Respond to Today's Housing Crisis."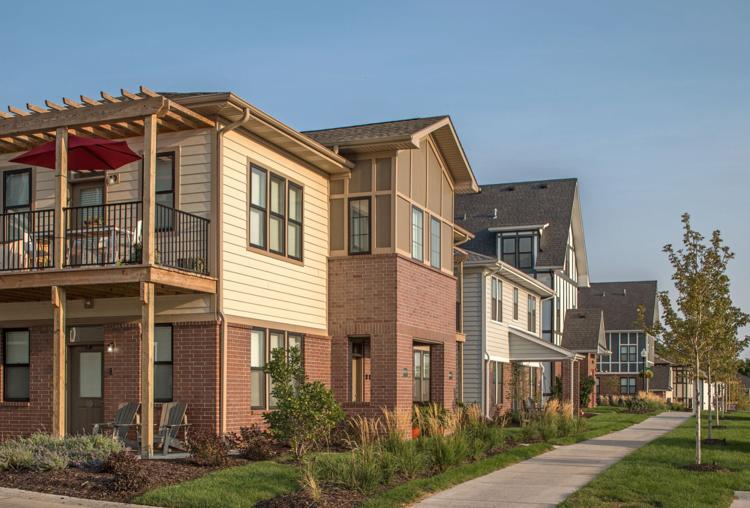 With the concept in place, Reimer said, he next looked to create high standards for each bungalow, starting with hardwood floors, hard-surface countertops, stainless steel appliances and Japanese bidets (in place of traditional toilets). Most bungalows allow sunlight in from three sides (again, a departure from standard apartment designs) and feature a patio or oversized patio.
Michelle Olness, who moved into her bungalow in June, said she quickly noticed that her new home was everything apartments aren't. "I didn't want anything with the apartment feel to it – where it's building and hallways. I wanted something with a personality."
The balcony was a welcome surprise. "I love having outdoor space – to expand my apartment space. Most apartments (builders) don't understand the value of the balcony space."
Olness said she likes what she sees from her balcony. "I see open spaces – not the next apartment building."
Exactly what Reimer hoped to hear.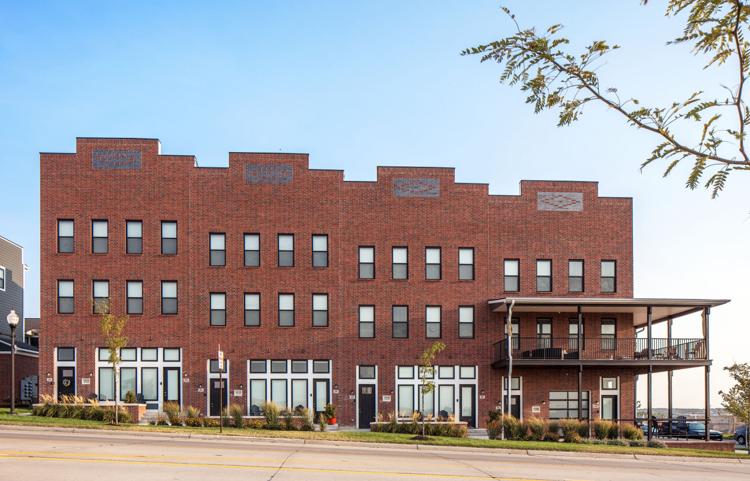 Be the first to know
Get local news delivered to your inbox!