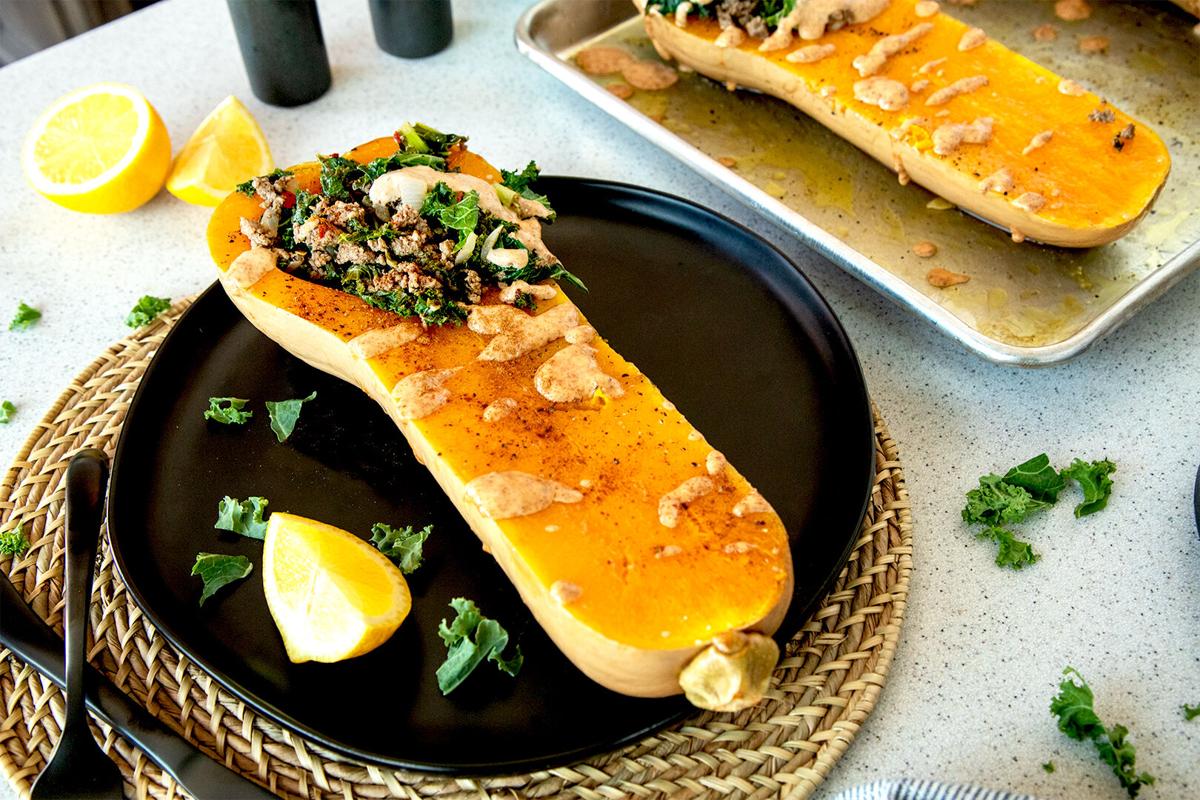 Looking for healthy, yet delicious recipe to try? This Stuffed Butternut Squash with ground beef and kale is just the trick. Using in season winter vegetables and Certified Piedmontese grass fed, grass finished ground beef, this recipe will fill you up in all the right ways.
Ingredients
· 2 small butternut squashes, cut in half and deseeded
· 1 pound Certified Piedmontese Grass Fed, Grass Finished ground beef
· 4 cups packed kale, chopped
· 1/2 teaspoon garlic powder
· 1/2 teaspoon red pepper flakes
· 1 tablespoon lemon juice
· avocado oil, for greasing
· 1/2 tablespoon lemon juice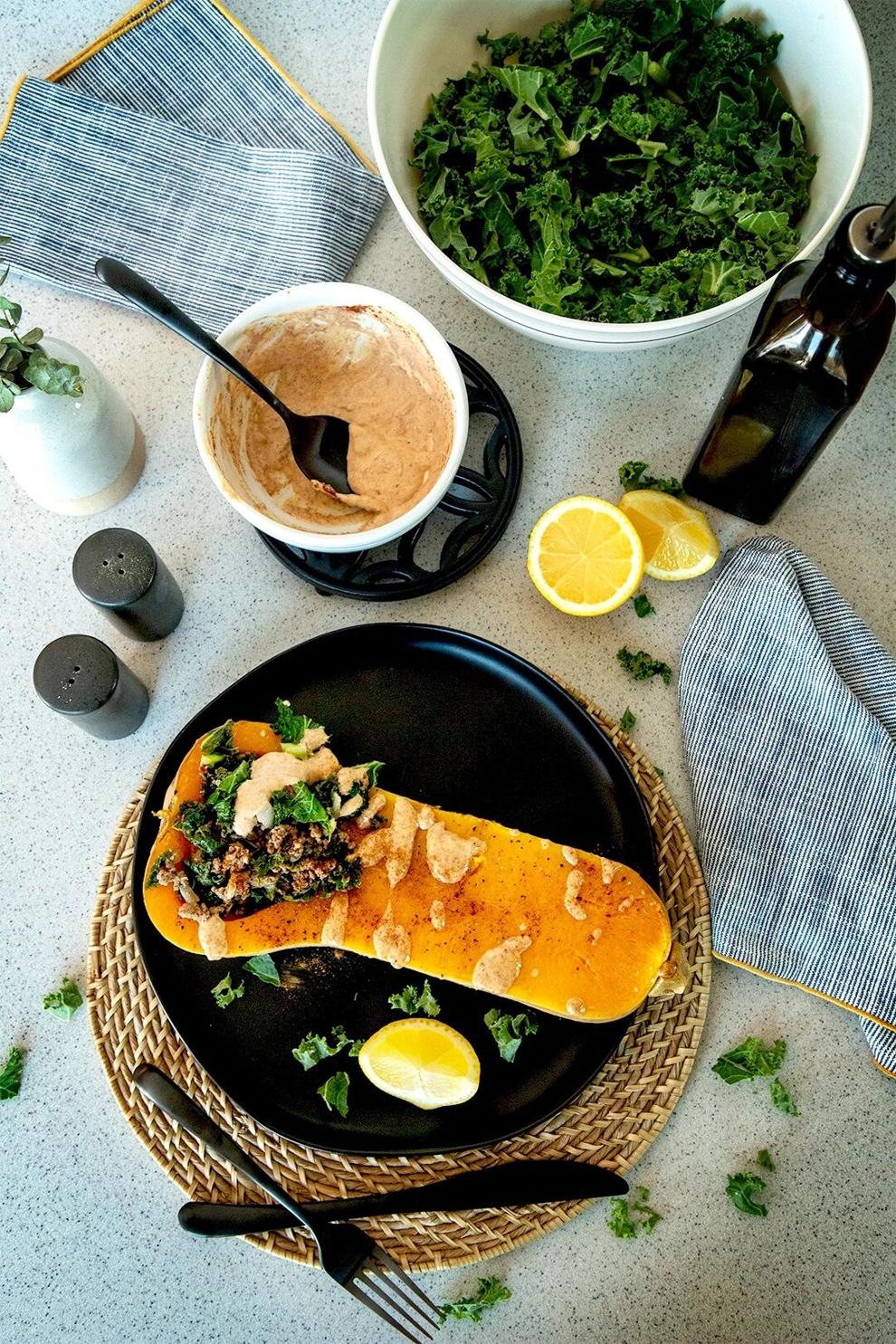 Instructions
1. Preheat oven to 375 degrees Fahrenheit. Oil 1 to 2 baking sheets with some avocado oil, and salt and pepper the flesh of the butternut squash. Place squash cut side down and roast for 40-45 minutes until soft.
2. Make the sauce. Combine all sauce ingredients in a small mixing bowl and whisk together. Add more water if needed. Set aside.
3. When there is 10 minutes left on the squash, make the beef. Heat a large well-seasoned cast iron skillet over medium heat. Add oil if needed. Once hot (about 1-2 minutes), add ground beef and salt and pepper and break it up with the back of a large spoon. Cook for about 3 minutes, stirring occasionally. Then add all the seasonings and onions. Lastly, add kale and cook for another 2-3 minutes until wilted and beef is cooked through and no pink remains.
4. Remove squash from oven and let cool a minute. Evenly distribute ground beef mixture over squashes and top with cinnamon sauce. Enjoy!
Real Nebraska beef raised in the Midwest, Certified Piedmontese is a healthier option that's naturally leaner, more tender and flavorful — it's what beef really tastes like. Learn more at piedmontese.com.