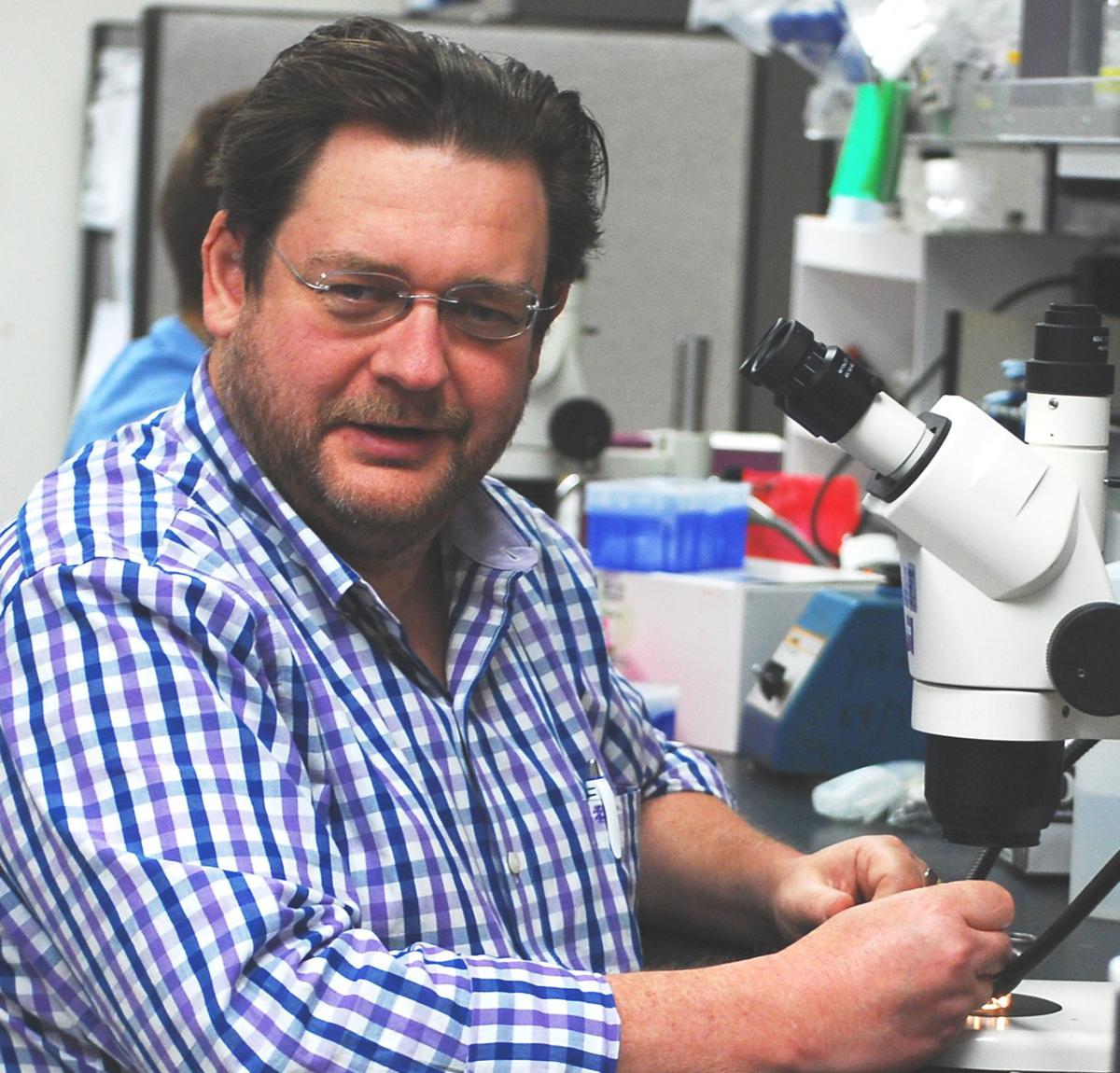 When he was 14 months old, Peter Steyger, PhD, contracted bacterial meningitis. Physicians in his native Manchester, United Kingdom, managed to save his life through a course of aminoglycoside antibiotics, but a side-effect of those drugs robbed him of his hearing.
Today, 50 years later, Steyger has dedicated his life and career to preventing a similar fate for other children. In May, he will officially join Creighton University as director of the School of Medicine's Translational Hearing Center in a move that he calls "a dream scenario that will help me fulfill my life's goals."
"The vision here at Creighton to do the pre-clinical, otoprotective work and the collaborative environment here is absolutely phenomenal and central to translational medicine," said Steyger, who previously spent more than two decades at the Oregon Health & Science University and the Oregon Hearing Research Center.
The incidence of hearing loss for children in the U.S. under the age of 2 is about 1 in 200, Steyger says, and is typically caused by trauma, infection or antibiotic drugs. By 18, about 1 in 20 children experience hearing loss. From there, the frequency increases with age-related hearing loss added into the mix.
Steyger will arrive at Creighton with a major National Institutes of Health grant in tow and another, $3.5-million grant on the way from the National Institute on Deafness and Other Communication Disorders (NIDCD). The grants are dedicated to preventing, through clinical or pharmaceutical interventions, the kind of hearing loss Steyger experienced. The center will also examine the potential to restore hearing via repairing or replacing damaged hearing cells.
"I'm very passionate about this, and it keeps me motivated when setbacks occur," Steyger said. "It's a way to pay forward the support I have received in the past. Hearing is vital to communication. Perceiving sound is integral to music, listening to stories, theater. That all contributes to the richness of human experience."