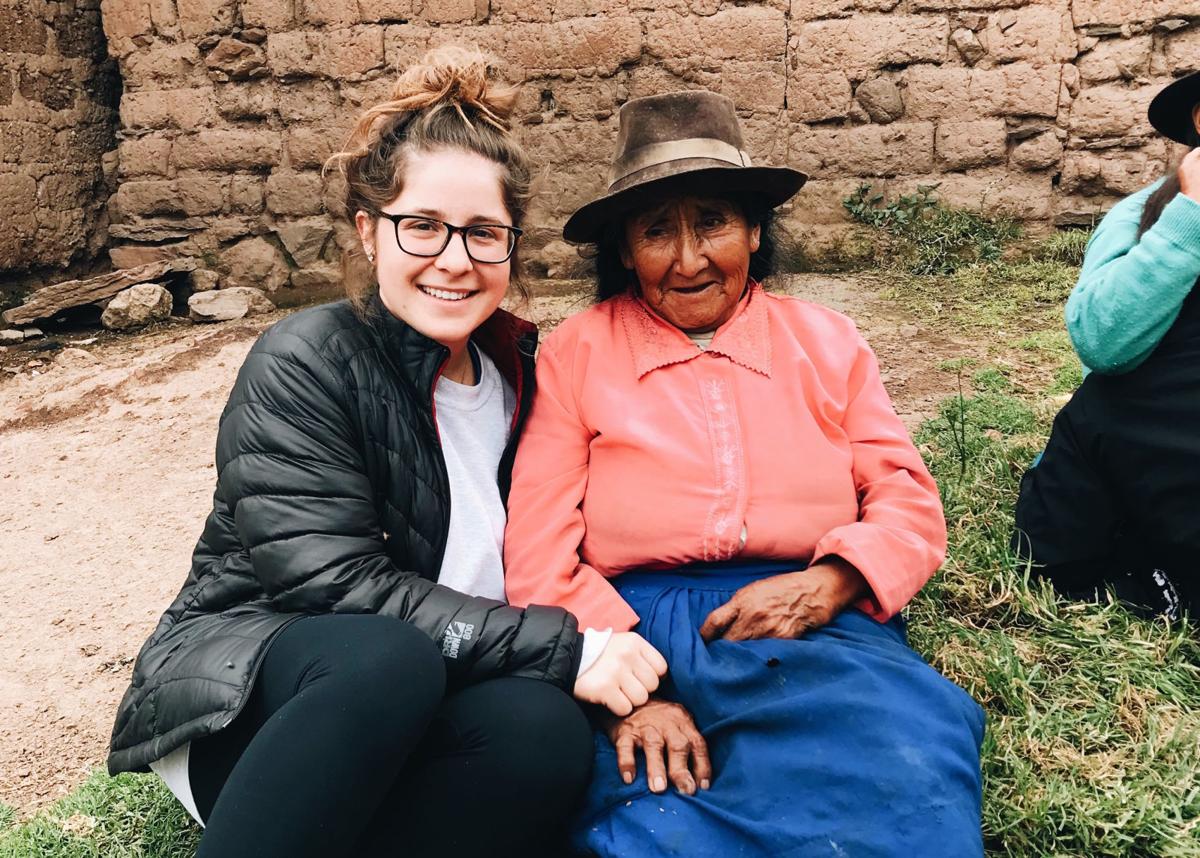 Roxana Huamani eagerly awaits the arrival of Creighton students.
She serves as a host mother for Creighton's Discovering Peru: Church, Society and Language in Context summer program — welcoming students into her home in the Villa El Salvador district of Lima, Peru, for weekly stays.
"I believe that we learn as much from you as we teach you," Huamani says of her Creighton visitors. "Many students have stayed in my house and shared what little I have. I can honestly say that I have learned something from each one of them.
"At the same time, I know that I am teaching them about my life and about my struggles, and it is a good feeling to share that. I used to think that those from other countries were better than I am, but I know that we are equals."
The program, which began in 2011, partners with a local parish and its social ministries to place students at a health clinic and elderly outreach program.
Students also work with community-based organizations, providing academic and nutritional services to primary- and secondary-aged school children.
Another essential element of the program is the stays with local host families.
Faculty mentors Thomas Kelly, PhD, professor of theology, and sociologist Kyle Woolley, PhD, say the ultimate goal of Discovering Peru is to take students beyond providing service — to what Pope Francis has called the "art of accompaniment."
"In this sense, we have built a global academic service-learning program rooted in the idea that the 'encounter' with the other is a sacred space — and thus something to learn and grow from," Woolley says.
"Students often think of the Global South as a place that they can 'help' or 'fix.' They often want to 'do something concrete,'" Kelly adds. "However, Roxana's testimonial emphasizes her experience with Creighton students as one based in reciprocity through accompaniment and a focus on 'being with' rather than 'doing for.'"