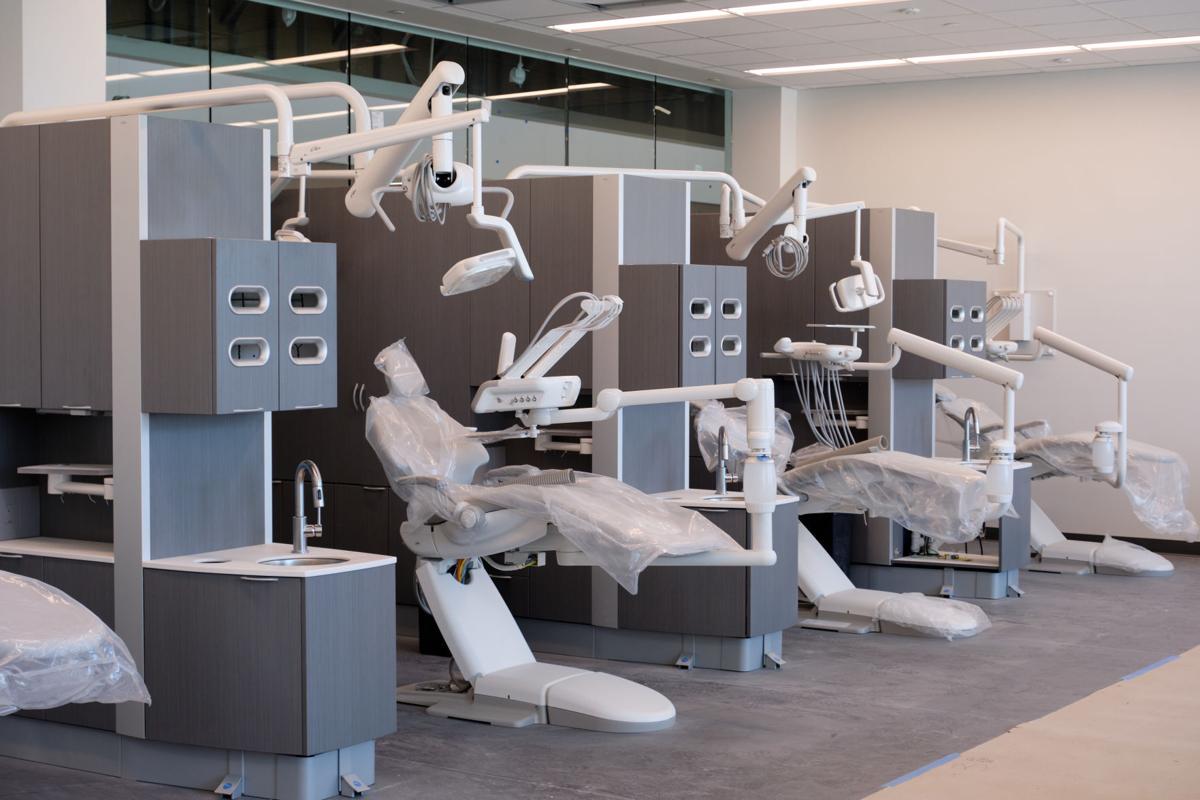 Having grown up in the small, rural farming community of Bertrand, Nebraska, Southeast Community College (SCC) Dean of Health Sciences Jill Sand lived 25 minutes away from the nearest critical access hospital and more than an hour from a larger medical center.
Because of this first-hand experience, Sand knows the importance of having access to health care in Nebraska's rural areas and is excited about the opening of SCC's new Health Sciences facility in January.
"I have a heart for rural Nebraska, and the capacity of this facility to connect a farmer's wife or a family-run business owner to a health care education that can improve their living situation while allowing them to stay in their hometown will only strengthen these communities," she said. "The new building will provide professionals who can be part of keeping health care as a vital service in rural Nebraska."
The SCC Health Sciences facility is an 81,000-square-foot, four-story building comprised of 14 state-of-the-art health sciences labs. It boasts eight active learning classrooms, a three-floor interdisciplinary center, a student collaboration space on each floor, interdisciplinary faculty hubs and interactive outdoor learning spaces.
The facility – which has been in development for two years and replaces outdated space constructed in the late 1970s – will house 16 health sciences programs: Long Term Care Administration, Associate of Health Sciences, Associate Degree Nursing, Practical Nursing, Dental Assisting, Medical Laboratory Technology, Surgical Technology, Surgical First Assist, Respiratory Care, Polysomnographic Technology, Health Care Services, Paramedic/EMT, Physical Therapist Assistant, Radiologic Technology, Pharmacy Technician, and Medical Assisting.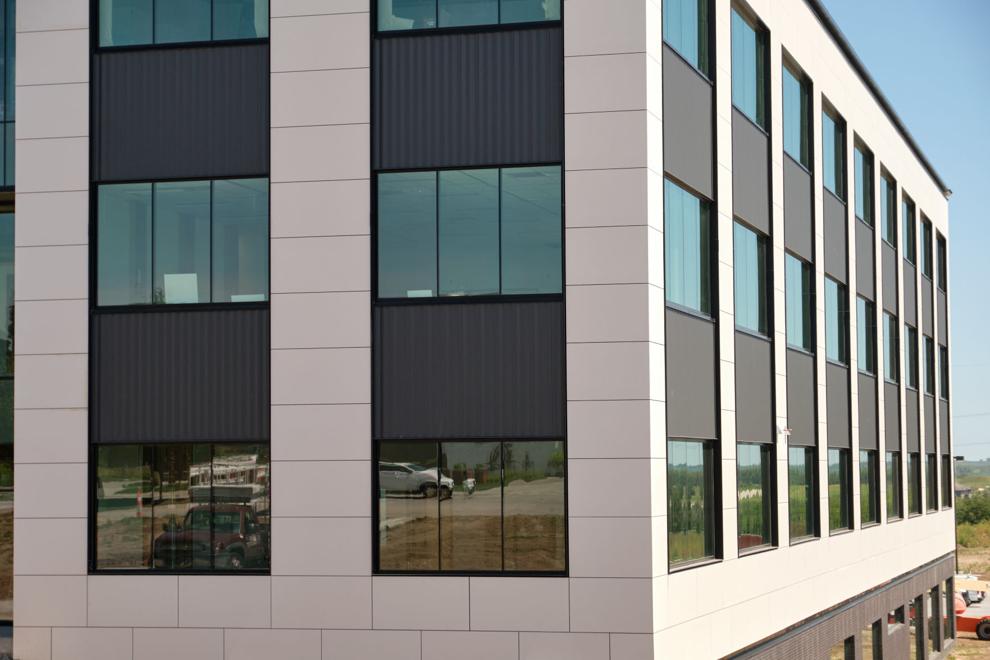 It's the first stand-alone building separate from the main building on the Lincoln campus.
According to Sand, the facility is particularly special because of its function as well as its aesthetics.
"The building has a beautiful large atrium in the center allowing natural light," she said. "This space creates what will be a medical center area on the south side of the building with labs, simulation spaces, a mock clinic and apartments mimicking the interdisciplinary collaboration and health care environment where many of the students will be employed after graduation."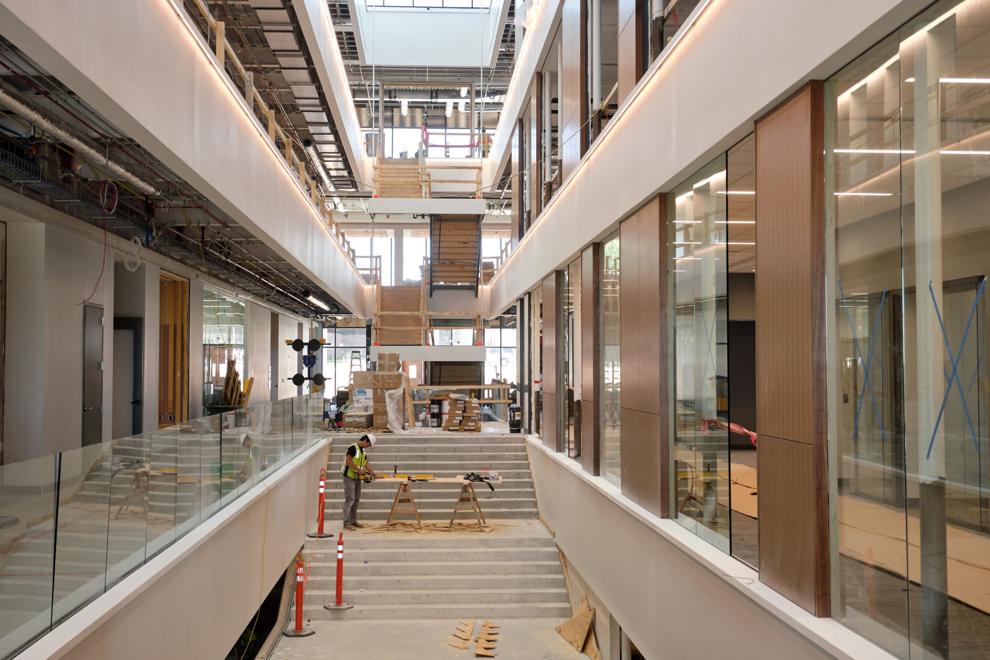 Sand said active learning classrooms on the north side of the building will allow students to be near their program labs and collaborate easily with the program faculty.
Because Nebraska is expected to continue to need health care professionals and currently is seeing a shortage of skilled professionals in many rural communities, the design and development of the building is focused on supplying the 15-county area and the state with graduates who are capable of meeting the community health-care demands.
"Major drivers of the building throughout the design process included a desire to promote innovation, collaboration and adaptability, all while empowering faculty and students and enhancing their well-being," she said. "Our desire is for enrollment growth to occur strategically considering when and how students desire to attend college."
In addition to degree classes, the new building will allow SCC to pursue opportunities to offer life-long learning through continuing education as a service to the community – connecting its Beatrice and Milford campuses as well as six learning centers through technology.
Sand said it is designed to bring health-care education out of institutional silos and create not only an experience but also an environment where interdisciplinary interactions are a part of the nature of being within the building itself.
"Health care is a collaborative and interactive profession where professionals work as a team in high-acuity and complex patient situations," she said. "This building will be an environment to grow and develop the skills, knowledge and behaviors needed to work effectively and compassionately in our communities.
"I am so proud of my faculty team and the hard work they have put into making this space unique to the needs of the profession, Sand said. "I cannot wait to see the innovation the environment inspires."