The first tenant of Heartwood Preserve — Omaha's preeminent multi-use development — opens this week.
Called ONYX Automotive, it's a groundbreaking concept from third- and fourth-generation Omaha auto dealers Steve and Jeff Hinchcliff.
They've moved their four premium H&H Automotive brands – BMW, MINI, Jaguar and Land Rover – from locations near Westroads Mall to Heartwood Preserve at 150th Street and West Dodge Road. And in the process, they're raising the standard of the luxury automotive experience in the greater Omaha area.

"We want the experience to be beyond a mere transaction with a car," Jeff Hinchcliff says of the ONYX standard. "We want it to be a best-in-class experience on par with the world's most renowned hotels, restaurants and high-end retailers."
The duo has assembled some of the best luxury car professionals in the area and beyond, Steve Hinchcliff says. "While we are excited to get up to speed in the new facility, we feel like we are ready to raise the bar of what's expected."
The Hinchcliffs shared their vision with executives from BMW, MINI, Jaguar and Land Rover. ONYX, they said, would showcase the four brands separately but together. One location for the four, but each with its own identity and, subsequently, its own entrance, customer lounge, and sales and service departments.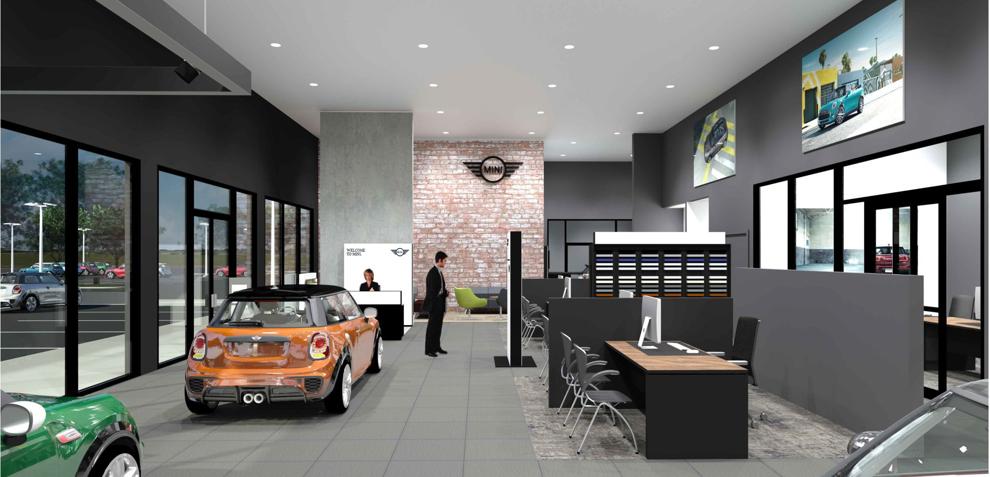 "They understood this was more than just a car dealership. It was a vision ... and legitimately defined as a world-class facility," Steve says.
"Onyx is a special mineral," Jeff says in explaining the rebranding of the dealership. "It's brilliant, impressive to look at, yet understated. It also represents strength and timelessness."
BMW, Mini, Jaguar and Land Rover owners know the auto makers' offerings are part science and part art, Steve says. "Science in the engineering of how the vehicle performs, and art in how the vehicles are designed."
At ONYX, the vision is to complement this with a best-in-class dealership experience.
To do that, ONYX has doubled its service force. "Our staff is steep with experience in both retailing and service," Jeff says.
ONYX also has increased service loaner availability, and the most advanced auto wash technology available.
"Expectation is reality," Jeff says. "When expectation equals reality, that's good. When reality exceeds expectations, that's really good."
Customers can expect that from the ONYX standard, he says.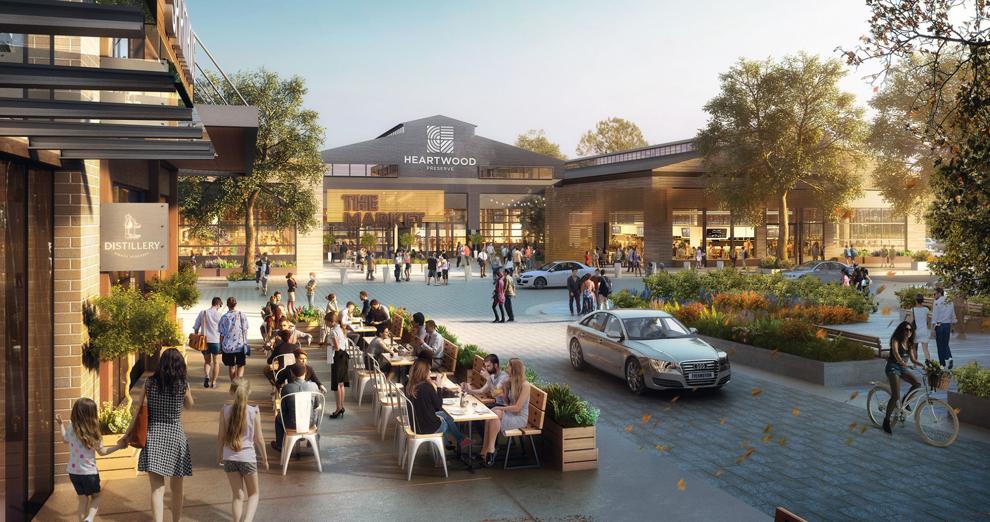 Premier location for ONYX concept
Steve and Jeff Hinchcliff of H&H Automotive first created the ONYX concept, then sought a prime location for its four brands – BMW, Mini, Jaguar and Land Rover — under one roof.
"Heartwood Preserve filled all of our needs," Jeff Hinchcliff says. "It's exactly where we want to be."
ONYX Automotive was the first to commit to Heartwood Preserve, a future mecca of office, housing and entertainment that also will welcome corporate stalwarts Valmont Industries, The Carson Group and Applied Underwriters. The 500-acre tract is bounded generally by 144th, 153rd and Pine Streets and West Dodge Road.
Heartwood Preserve is well-situated geographically for ONYX's customer base, with easy access via the West Dodge Road corridor and nearby Interstate 680, Jeff Hinchcliff says.
"Heartwood Preserve is the sweet spot for our clients. You can't argue with being on the Dodge Street corridor."