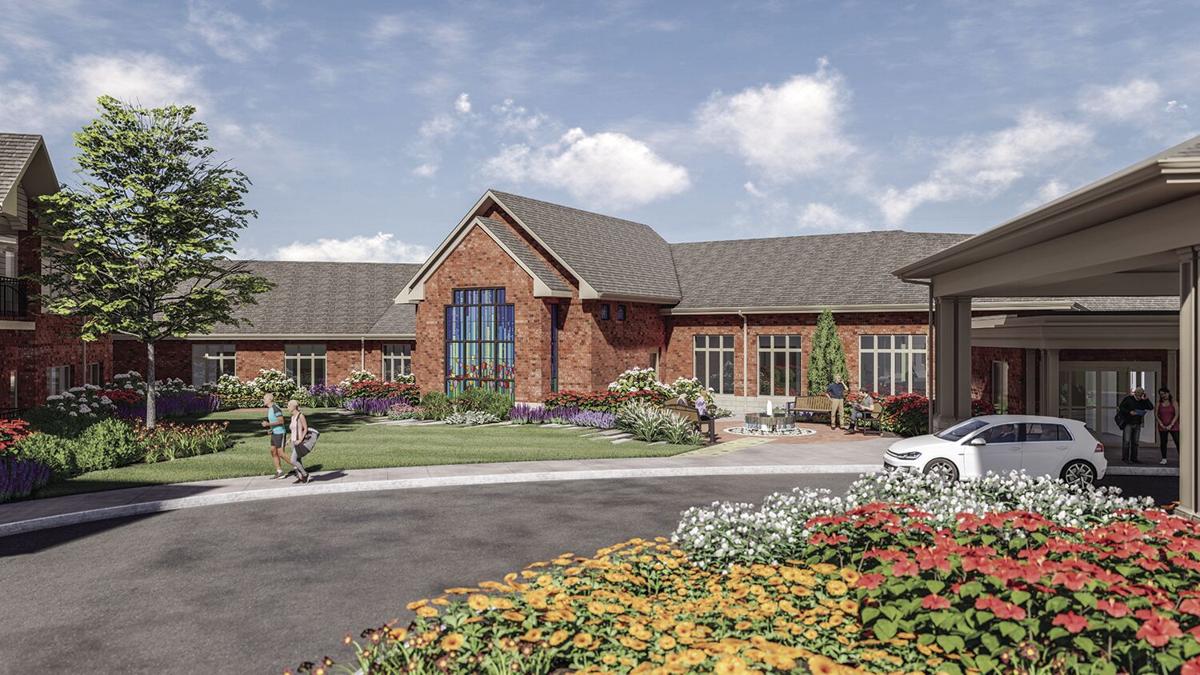 Renovations at Pacific Springs are nearly complete.
Later this year, the West Omaha Immanuel retirement living community will open its doors to new services and enhanced amenities as part of its mission of being here for seniors, not for profit.
An additional assisted living neighborhood, onsite restaurant, chapel, lounge area, fitness center and wellness studio, and the community's first memory support neighborhood lead the renovations which began a year ago in partnership with RDG Planning and Design and Lund-Ross Constructors.
With construction nearing an end, new amenities are set to begin opening late this summer.
"We're thrilled and excited to see these projects near completion at Pacific Springs, an Immanuel Signature Community," said Jennifer Knecht, Immanuel's vice president of marketing, sales and communications. "Our nonprofit mission means we put people above profits. That single focus is why we continuously reinvest in our communities."
Once completed, the renovations provide Pacific Springs residents the benefit of living at a micro-continuing care retirement community (CCRC).
Popular with retirees, CCRCs offer differing levels of health care options, meaning residents can stay in a community even if care needs change. Pacific Springs offers independent living, assisted living, memory support and partners with Immanuel's Lakeside for skilled nursing and long-term, nursing-level support.
"Continuing care campuses offer peace of mind for residents and their families," Knecht said. "When faced with a challenging diagnosis or health situation, the last thing you want to worry about is finding a new home. The reassurance of a continuing care campus is a great benefit of being part of the Immanuel family."
Beyond new living options, Pacific Springs renovations feature updated community gathering spaces including a chapel, lounge area, onsite restaurant, a market pantry and a state-of-the-art Thrive by Immanuel Fitness Center and Wellness Studio.
The new onsite restaurant, Carson's Public House, is a nod to Nebraska-native Johnny Carson and features fast-casual favorites, an enriching sports simulator and a wood-fired pizza oven — the first in a Nebraska retirement community.
The onsite market pantry is a cross between a hotel pantry and local, hometown market where residents can find pre-packaged quick bites, fresh-baked sweets, and convenient household essentials.
Wellbeing of the whole person is central to the new fitness center and onsite chapel. Center activities will be led by experts in senior health and fitness and the chapel will welcome residents of all faiths looking for connection and fellowship. The chapel's adorning stained glass windows were designed locally and donated by residents.
"These new spaces really work to connect residents in meaningful ways,"  Knecht said. "Connection is central to life at Immanuel."
This past year, Immanuel Communities have worked to balance social connection with resident safety amidst effective infection control practices. The group, led by onstaff medical director, infection control experts and direction from governing health agencies have been largely successful in keeping the COVID-19 virus at bay while maintaining safe social connection.
"Our employees have been incredible at reimaging offerings to provide the utmost safety for residents," Knecht said. "During the last year, we've helped residents learn how to use Zoom, FaceTime, Facebook and other social media to connect with their families, we've created broadcasted fitness resources that residents could view from their apartments, we organized balcony exercises, courtyard concerts and more. And our resident portals, touchscreen devices available at many Immanuel Communities, helped residents stay connected with community employees and services."
The new onsite services will do even more to connect residents, Knecht said.
"The last year has brought a great deal of well-due attention to the wellbeing of seniors," Knecht said. "Despite a global pandemic, residents at Pacific Springs continued to thrive. These new amenities and services will offer even more safe ways for seniors to connect."