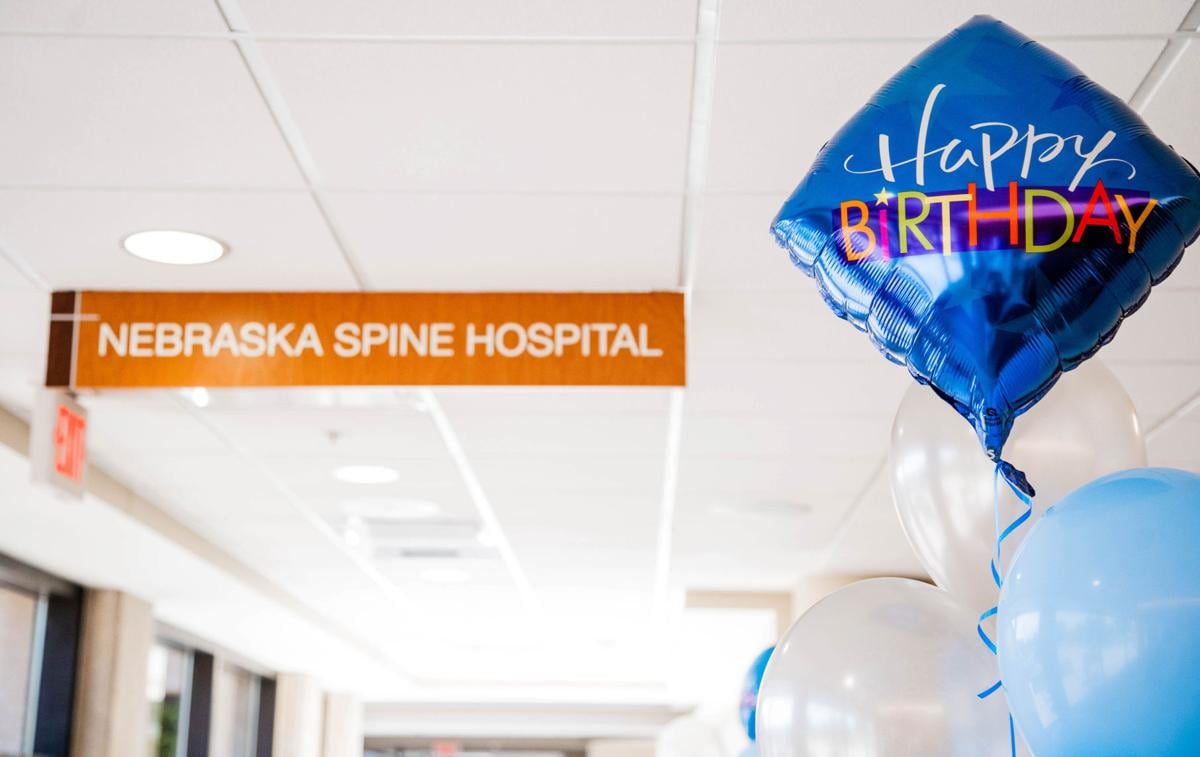 Dr. Chase Woodward has high praise for those medical trailblazers – the men and women who elevated health care in Omaha and beyond, 10 years ago, by founding the region's only spine specialty hospital.
It took a special team of highly-motivated physicians, health care administrators and other professionals years to efficiently convert its vision into one of the most capable spine care facilities in America, Woodward said.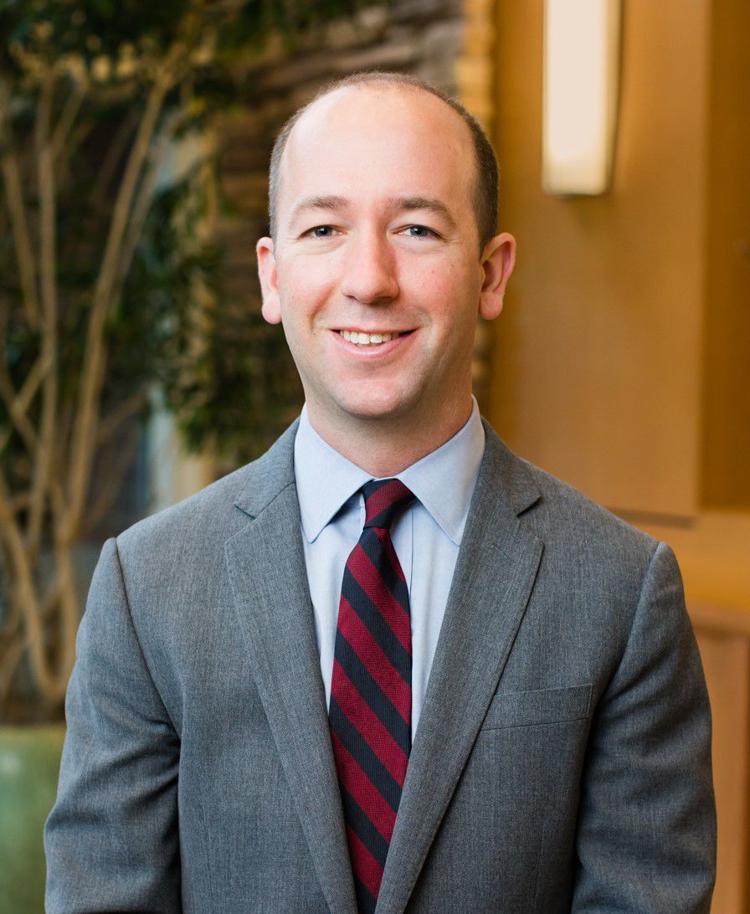 A special source of pride? One of those highly-motivated physicians was his father, Dr. Randy Woodward, a visionary spine surgeon who served as Nebraska Spine Hospital's first chairman of board.
"My father was honored to perform the first surgery at Nebraska Spine Hospital," Woodward said.
Chase enhanced the family legacy in 2018 when he joined the hospital's surgical team. He had spent the year before in specialized fellowship training at Washington University in St. Louis.
"A major reason I decided to return to Omaha was the hospital's singular focus on the diagnosis, treatment and recovery of patients with conditions of the spine," Woodward said. "It is truly special."
Physician-led and full-service, Nebraska Spine Hospital is equipped to handle the entire spectrum of spine surgery complexity – from straightforward procedures with same-day discharge to highly complicated operations requiring multiple surgeons, special technology and longer admissions.
"It's not only the surgeons who are specialized in spine care," Woodward said, "so are the nurses, anesthesia providers, operating room technicians, therapists and case managers. We have worked together to synthesize and optimize techniques and protocols to have the best spine surgery experience and outcomes possible."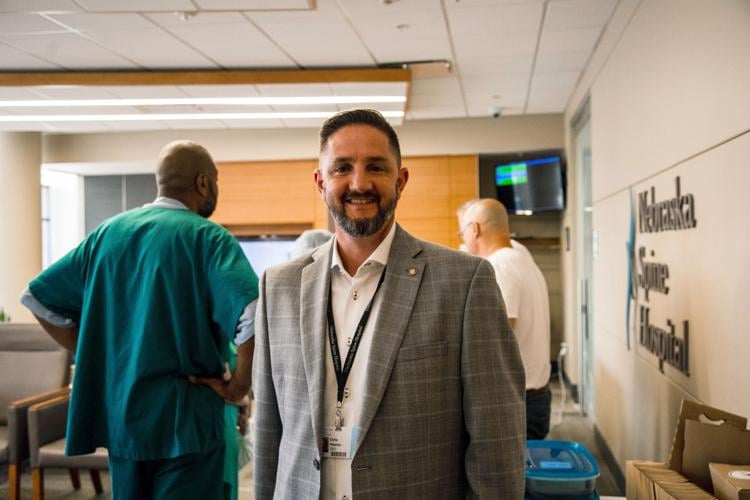 That, said CEO Chris Palumbo, is the Nebraska Spine Hospital difference — and it cuts across all aspects of the patient experience.
"After more than 15,000 spine surgeries in the last 10 years, there is not a surgical complication that our team has not handled," Palumbo said. "It's exactly what you would expect if you sought out an expert at anything."
To guide patients through the surgery process, Nebraska Spine Hospital utilizes nurse navigators. They evaluate each patient's risk factors, create customized pre- and post-surgery plans, and provide follow-up through the first 45 days of the recovery process.
"Our nurses provide a delicate balance of compassion and empathy, while encouraging the patient to push beyond their perceived limits to aid in the recovery process," Palumbo said.
Nebraska Spine Hospital, which has been featured by Becker's Hospital Review as one of 100 Hospitals & Health Systems with Great Neurosurgery and Spine Programs, embraces a "hospital within a hospital" model.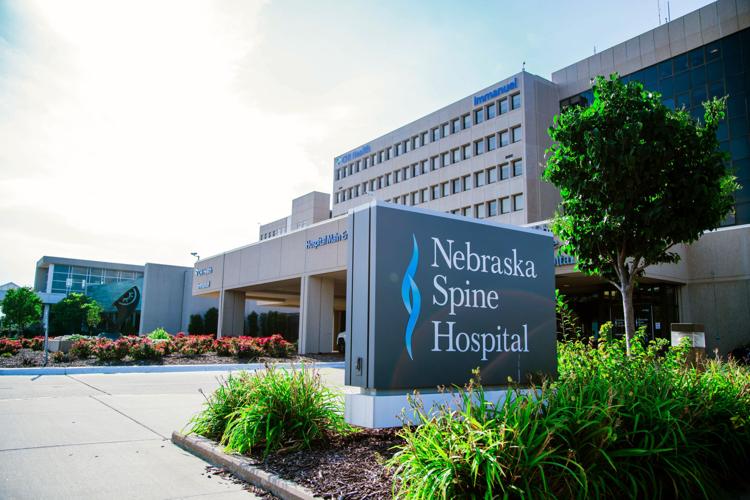 With 34 acute care beds and six surgical suites, it offers all the benefits of a stand-alone specialty hospital. At the same time, its location within CHI Health's Immanuel Medical Center means "an intensive care unit and full spectrum of medical specialists are literally down the hall in the rare circumstances they are needed," Woodward said.
To date, Nebraska Spine Hospital has performed surgery on patients from 29 states, primarily in the Midwest.
As Palumbo looks to the next decade of care, he said he envisions Nebraska Spine Hospital "expanding beyond a regional center of excellence and becoming a national destination of choice for spine care, known as the safest place to have spine surgery in the country."
Medical trailblazer and hospital co-founder Dr. Randy Woodward is retired now, but son Dr. Chase Woodward said his father remains "immensely proud of the hospital's mission to provide the most efficient, safest, highest-quality, and lowest-cost spine surgery."