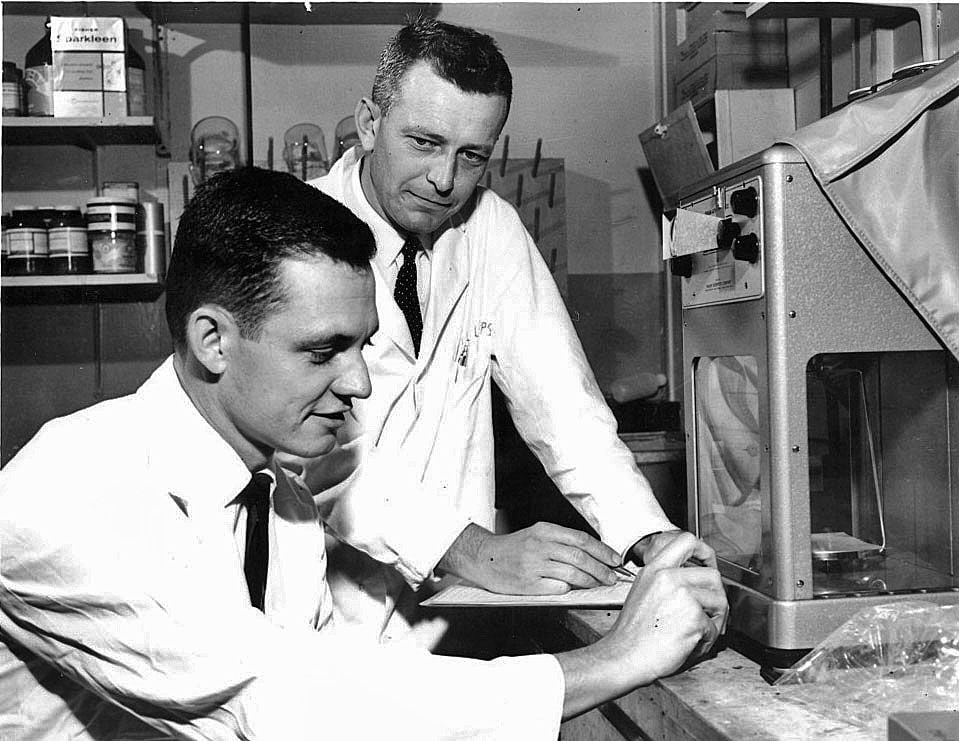 Credit Wayne Ryan's interest in platelet controls and his busy life for the decision to start a company that manufactured products used in clinical laboratories.
The 1960s had given way to the '70s and Ryan, a full-time professor at the University of Nebraska Medical Center and a part-time consultant for Armour Pharmaceuticals in Chicago, was a busy man.
The father of five knew how to obtain drug approvals and how to conduct clinical research. He also understood sales and the importance of quality control in the products he would develop for clinical laboratories throughout the world.
Ryan decided it was time to put that experience to work. On Aug. 6, 1971, Ryan and graduate student Hal Sornson filed articles of incorporation for the new enterprise. It needed a name and a first product.
Ryan made it clear he wouldn't name the company after himself. He called a family meeting and challenged his wife and children to decide what to call it, based on the first letter in each of their names, the first letter of their last name (Ryan) and the first letter of Eileen's maiden name (Krebs).
With only one vowel, the options were limited. Streck emerged from the cluster of letters and Streck Laboratories – later to become known as just Streck – had a name.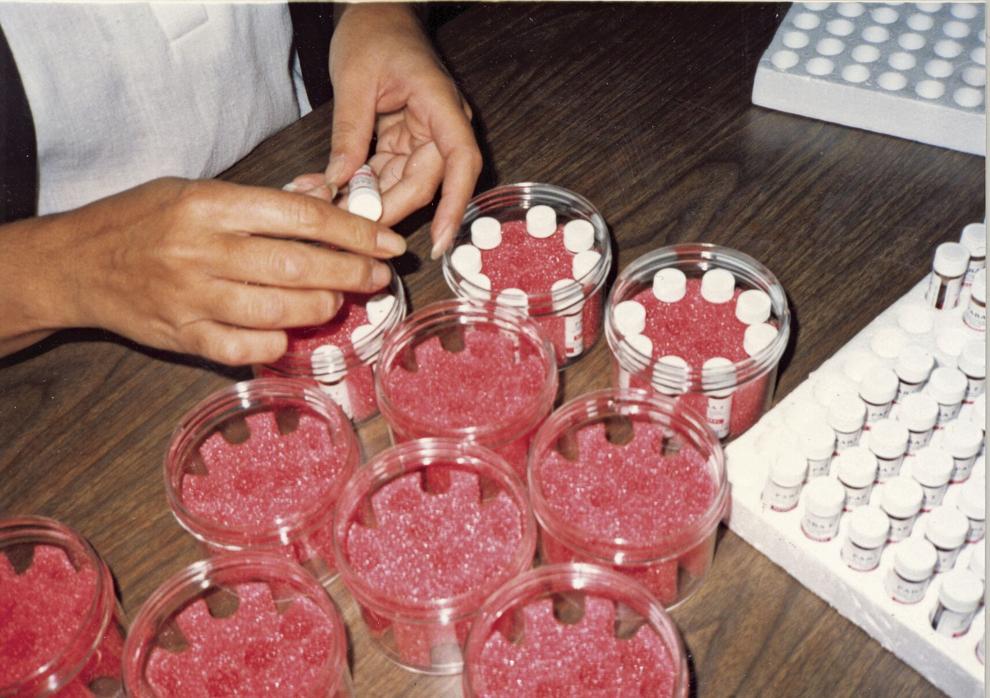 Streck's first product of note was a refrigeration device for test tubes and reagents called a Kryorack. Streck promoted its product for use whenever reagents and samples needed to be kept cool.
Promotional materials noted that the Kryorack was to be stored in the freezer to ensure it was ready for use. Its design prevented test tubes from directly contacting ice, which prevented the test tubes from getting wet, but kept the samples at 4 degrees C. Cost: $32.50 per unit. Streck Laboratories had a product.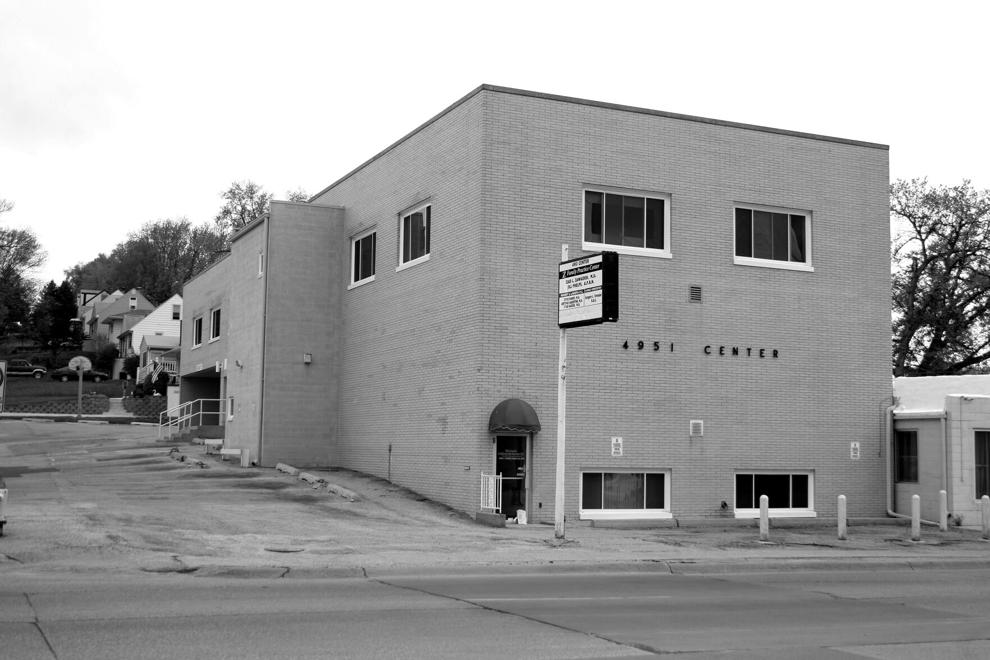 "Our strength is we look for innovative solutions. We solve problems that no one else is looking at," said Connie Ryan, Wayne Ryan's daughter and Streck's chief executive officer. "That started with my father and is grounded in what we do at Streck."
Other products followed the Kryorack: The Frigicator – used for safe, dry and dust-free storage of enzymes, proteins and isotopes used in clinical research – and then Platelet-Chex – which allowed laboratories to maintain quality control on platelet counting. The first control manufactured from human platelets that was patented.
Sales during Streck's first year totaled $30,000. That would soon change.
As Streck's catalog of products grew, Ryan realized something was missing: Working from a colleague's kitchen no longer worked. Streck needed a permanent home. A 500-square-foot office, situated at North 50th Street with a monthly rent of $125, would serve as Streck's first headquarters. A move to a larger building at 49th and Center streets soon followed.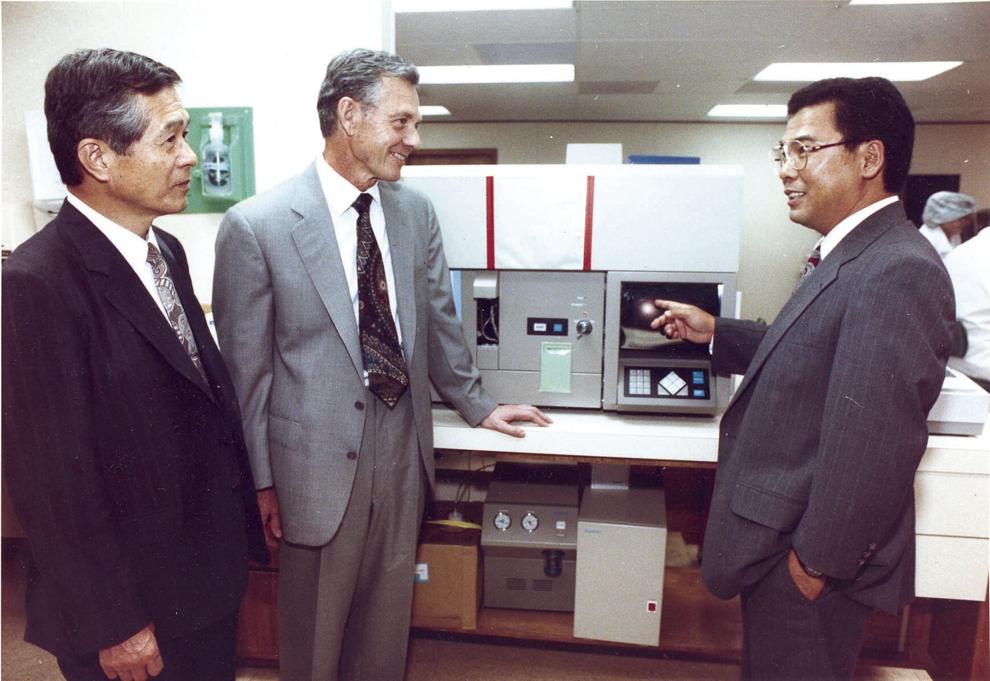 And Streck's products were being noticed. In 1980, Toa Enterprises, a Japanese company looking to expand into the medical instrument market, approached Ryan. The subsequent partnership benefited both companies. By 1985, Streck's sales exceeded $3 million.
By the early 1980s, Streck's focus was in place, marketing itself as providing "quality products for the laboratory" for such customers as Clay Adams, Technicon and Hycel. The early '80s also meant its third move – this time to 143rd Street and Industrial Road.
Highlights in the decades that followed were many. Here are several that stand out:
• Spurred by a state tax incentive initiative, Streck announced in 1987 it would spend $3.7 million on expansion (a new 10,000-square-foot building next to its headquarters and a remodel about the same square footage of existing space) and add 61 jobs.
• Streck, one year later, saw a 34 percent increase in sales, thanks in part to the introduction of Para Tech, the first five-part white cell differential control for hematology.
• In 1998, Streck broke ground on its current facility, situated near 108th and Harrison streets.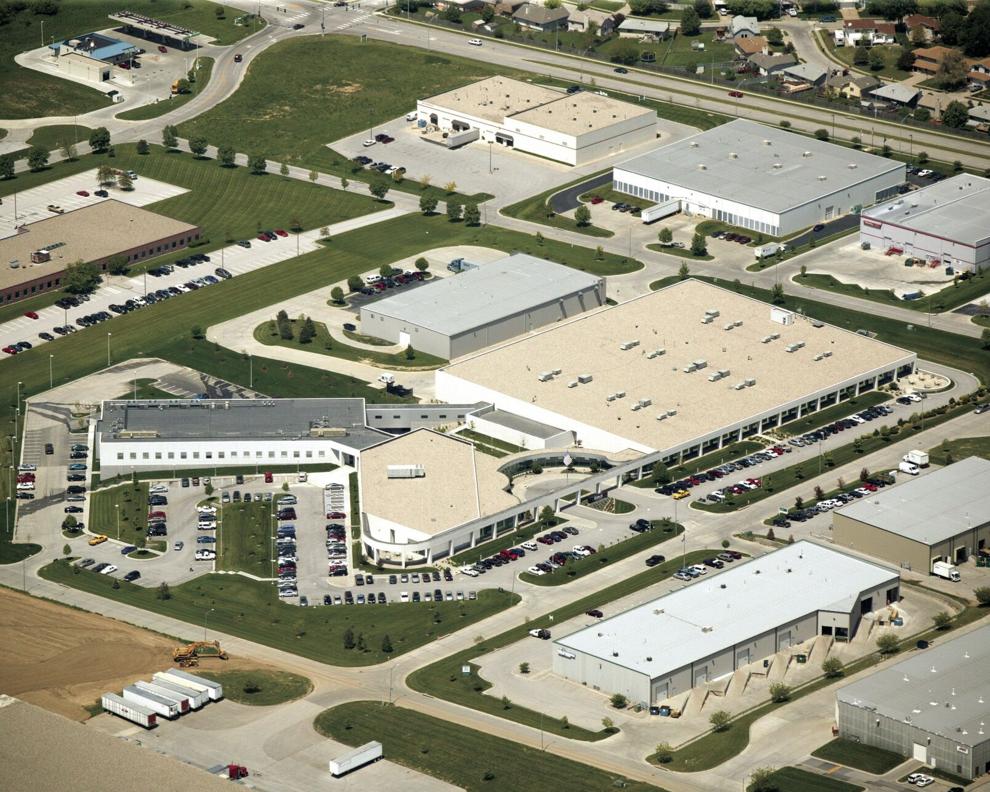 • That same year, Streck provided control samples of blood for the Abbott i-STAT that analyzed the blood of astronauts in space as part of a NASA project to study the effects of space flight on aging. The impetus of the project was Ohio Sen. John Glenn's (at age 77) joining the crew of the Space Shuttle Discovery.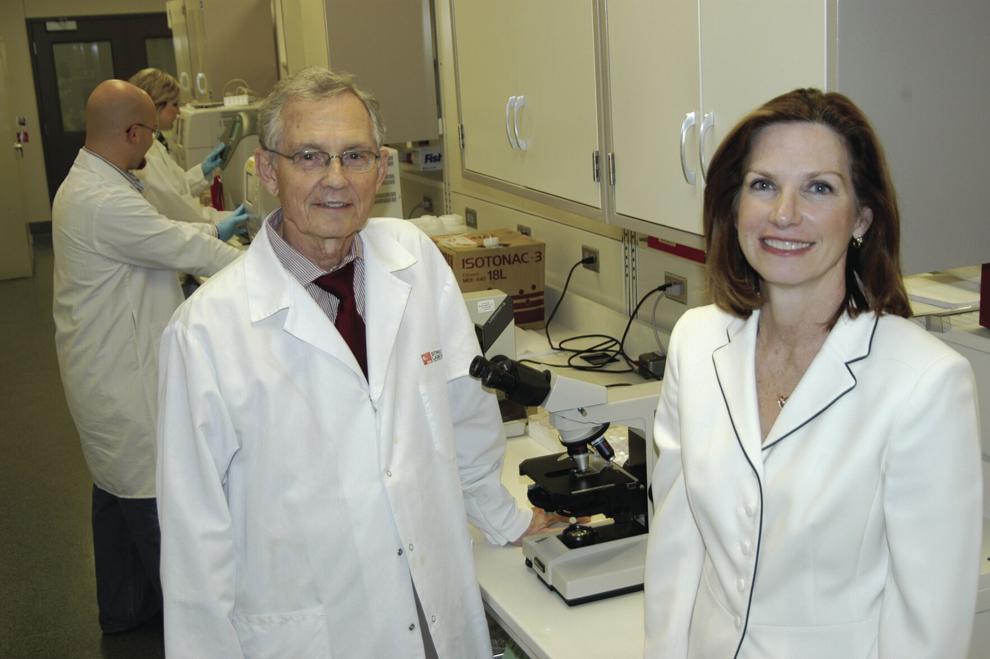 During the past two decades, Streck has made a deliberate expansion of the products it provides that extend beyond hematology cell stabilization. Recent examples include a kit that determines the resistance of a bacteria to frontline antibiotics.
As Streck looks to celebrate its 50th anniversary this year, Ryan said, the company will continue to flourish because of its employees – a combination of Nebraskans and recruits to the state. "We have outstanding people," she said. "There is a great work ethic in the Midwest. They are the defining difference that makes this business what it is."
---
Streck leadership team strives to make a difference
Credit Streck's continued success to the ingenuity, problem-solving ability and curiosity of the Omaha-based company's senior leadership team.
And credit the success to the dedication and strong work ethic of its 399 employees who strive each day to advance science and improve clinical laboratory testing, said Connie Ryan, Streck's chief executive officer. Streck's employees – many who were designated as essential workers – selflessly worked onsite throughout the pandemic, she said.
"Our strength is the innate curiosity our people have to solve problems. We are a curious group of people looking for interesting work – something that utilizes the advances in science, and in the end, makes a difference in people's lives.
"We may be one step away from patients, but our work benefits people and improves their lives. We take that responsibility quite seriously."
Streck's senior leadership is part veteran, part newcomer to the biotech company. Ryan said the combination makes the company stronger.
Brad Hunsley, vice president of research and development, joined Streck in 1989. He is most senior of the senior leadership team. "Brad worked for my dad, who mentored him. Brad learned the science of what we do and why," Ryan said.
Next in line is Matt Kreifels, vice president of sales and business development, who joined Streck in 2000. "He has strong communication skills, people skills and understands the science. It's hard to find that combination."
Another veteran is chief operating officer, John Noble, who joined Streck one year after Kreifels. Noble, who came to Streck with a background in animal vaccines, "is phenomenal at looking at processes and finding ways to operate more efficiently."
Other members of the leadership team are Curtis Akey, chief financial officer; Ryan Wilkens, general counsel; and, most recently, Michael Patrick, vice president of marketing and marketing communications. "He's a welcome addition. He brought a new level of professionalism to our marketing department. He's a great fit to our culture here at Streck."