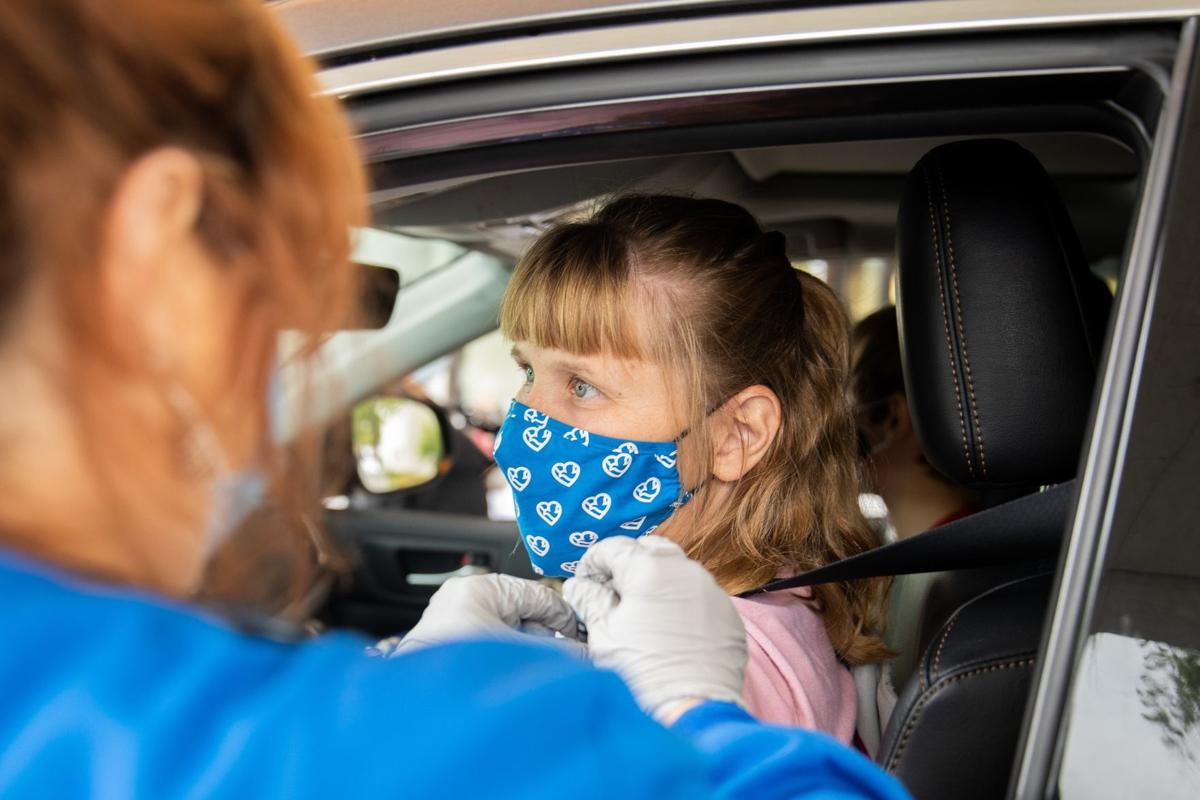 The flu vaccine has added importance this season.
By getting it – and all vaccinations you're due for – you're doing your part to protect yourself and your community from preventable diseases and outbreaks.
The vaccine's success is all about "herd immunity" – vaccinating as many healthy people as possible to protect those who cannot be vaccinated. It also can protect people who get vaccinated but are at high risk for complications if they were to get the flu.
All of this cuts down on medical visits and hospitalizations during a time when our health care workers need every advantage they can get.
Vaccine myths busted
MYTH: "I don't want to get the flu from the influenza vaccine."
You can't get the flu from the vaccine. No matter which type of vaccine you receive, the virus within it is inactive, altered or weakened. If you get sick soon after receiving the shot, you may have been exposed to the flu or another virus before your vaccination or before it took effect.
MYTH: "I got the stomach flu from the flu shot."
Although some people may experience nausea and upset stomach after receiving the vaccine, it doesn't cause the "stomach flu." That phrase actually refers to gastroenteritis, which is not associated with influenza.
MYTH: "I don't need the flu shot. I never get the flu."
Imagine saying, "I don't need to wear a seat belt. I never get in car accidents." Just because you haven't gotten the flu before doesn't mean you won't ever get it.
MYTH: "I'm allergic to eggs, so I can't get the flu shot." Not all versions of the vaccine are prepared with eggs. Check to see if an alternative is available.
MYTH: "I got the flu shot last year, so I'm covered."
There are many strains of flu virus, and each year the vaccine is formulated to protect against the most common ones. Having the flu shot last year won't necessarily provide you with immunity this year.
MYTH: "The flu isn't that serious."
The Centers for Disease Control and Prevention (CDC) estimates that as many as 56 million people in the U.S. were sick with the flu last season, with as many as 740,000 being hospitalized. As many as 62,000 deaths were flu-related, the CDC estimates. You may not get that sick if you get it, but many people become very ill.
MYTH: "I heard that vaccines, including the flu shot, aren't safe."
Vaccines are safe. They are subject to extensive research and testing, and hundreds of millions of doses of the flu vaccine alone have been given in the U.S. over the years. Vaccines do not cause autism or contain unsafe levels of toxins. The flu shot can cause mild side effects, and allergic reactions are possible but rare. However, its benefits far outweigh these risks.
MYTH: "If I get the shot, it's impossible to get the flu."
Here's a myth I wish were true. Each year's vaccine is formulated to protect against flu strains that are circulating, but it's not perfect. It's important to remember that even if you get the flu, having the vaccine beforehand can lessen the severity of your symptoms.
MYTH: "It's too late to get vaccinated."
It takes about two weeks to be protected after vaccination, so it's recommended that you get the vaccine in September or October before the flu season traditionally ramps up. But it's essentially never too late. Flu is usually at its worst between December and March, and it can still be circulating in May.
Drive-thru flu shot clinics
Nearly everyone over 6 months of age should get an annual flu vaccination. Options for getting the vaccine include local pharmacies, your Methodist Physicians Clinic primary care provider and by appointment at area Methodist drive-thru flu shot locations:
NEBRASKA
402-354-8600 or 402-354-8990
IOWA