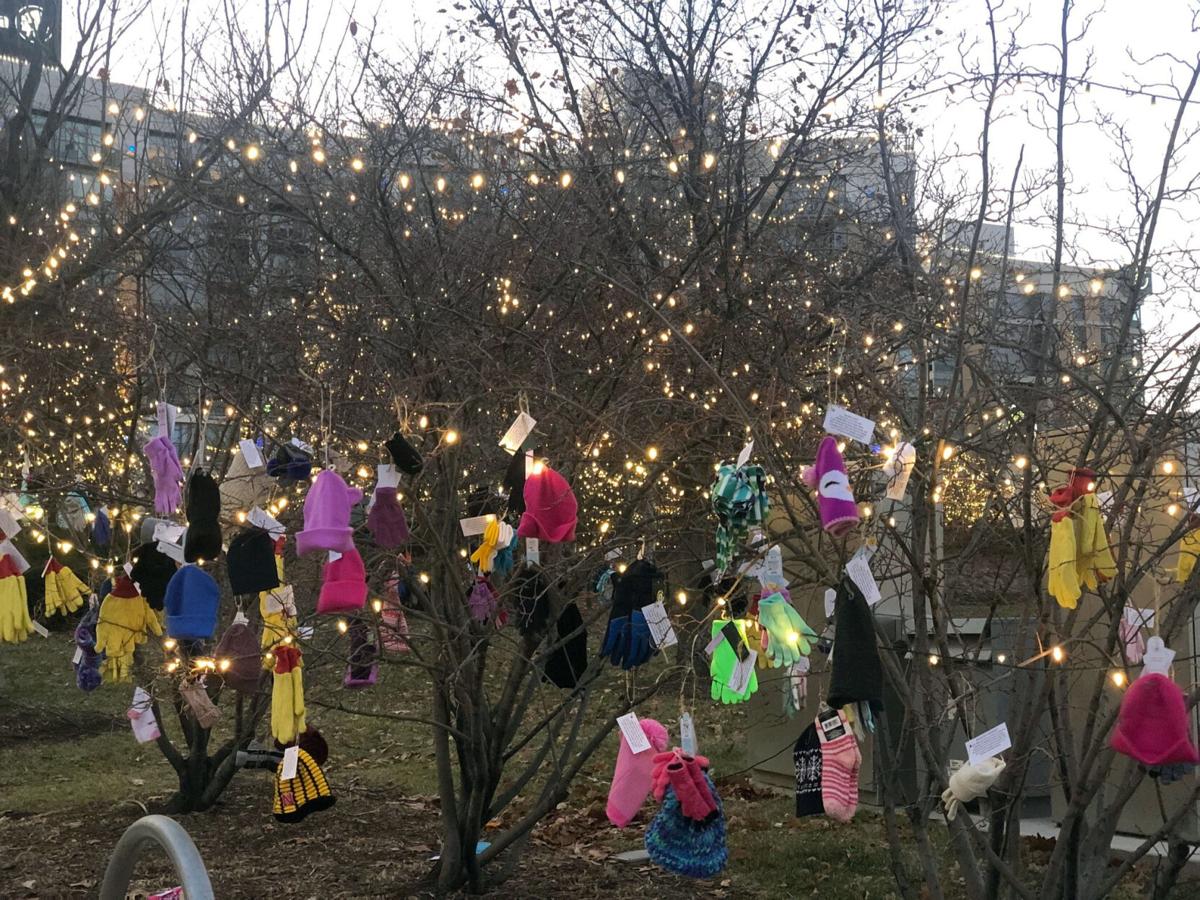 SHARE Omaha serves as a convener – a door-opener and introducer to start and spur relationships to better the community.
One way they've done this the past three years is by accepting the responsibility and opportunity to unite and ignite Metro Omaha's nonprofits each year during the biggest day of giving on the planet — Giving Tuesday. 
Sometimes it's near the end of November (like this year, Nov. 30), and in other years, it falls on or very close to the first day of December. Giving Tuesday always occurs on the Tuesday following Thanksgiving.
Regardless of when it happens, part of SHARE Omaha's mission is to do whatever it can to help nonprofits raise lots of money and awareness to sustain them into 2022 and close out the year on a very positive note.
And with the pandemic continuing to impact bottom lines for some agencies in town, the need for giving remains significant.
A Nonprofit Association of the Midlands (NAM) survey of managers at Nebraska-area nonprofits this past April revealed that they anticipate losing $15.5 million in revenue and operating funds due to the ongoing impact of COVID.
In the same vein, the survey responders indicated that "… (the pandemic) has already laid bare deep inequities and the human and economic toll of years of under-investment in critical systems and needs – including nonprofits and the people and communities they serve."
Suffice it to say, without continued support from the community, nonprofits may be forced to cut vital services to people who need them the most.
"We celebrate with member nonprofits during #GivingTuesday402 and #GivingTuesday712 which represent the metro area codes served by SHARE Omaha and spring Do Good Days. We hope the relationships begun on those days turn into long-lasting, meaningful relationships for both the donor and nonprofit," said SHARE Omaha Executive Director Marjorie Maas.
SHARE Omaha started organizing the local Giving Tuesday response in 2019 by elevating community-wide awareness.
Through a unified local call to action bolstered by the creation and management of an online site to help connect organizations and donors, SHARE Omaha's 600-plus member nonprofits share the reasons to give and inspire support.
A few examples of ongoing need by nonprofits include:
The impact of Giving Tuesday
These are a just a few of many examples of how gifts during Giving Tuesday can make a positive impact in the lives of people (and animals) served by local nonprofits.
Maas said it's important to remember that without the support and services of nonprofits, the community suffers over the long haul.
"Nonprofits work with all of us, and all sectors, to supplement, assist, grow, inspire and cultivate community improvements," she said. "Inherently, nonprofit organizations are mission-driven and committed to impact."
"They primarily rely upon donated support, so services can be accessible to community clients – and filling that gap between earned income and total budget is where the community support on days like Giving Tuesday mean so much."
In 2019, with the support of SHARE Omaha, nonprofits raised $1.6 million collectively during the Giving Tuesday campaign. A year later during the pandemic of 2020, nearly $3.2 million was reported for the campaign from all sources.
"We think this community can come together and raise $4.5 million across the metro for Giving Tuesday," Maas said. "We are excited by the outcomes when our community acts together and gives."