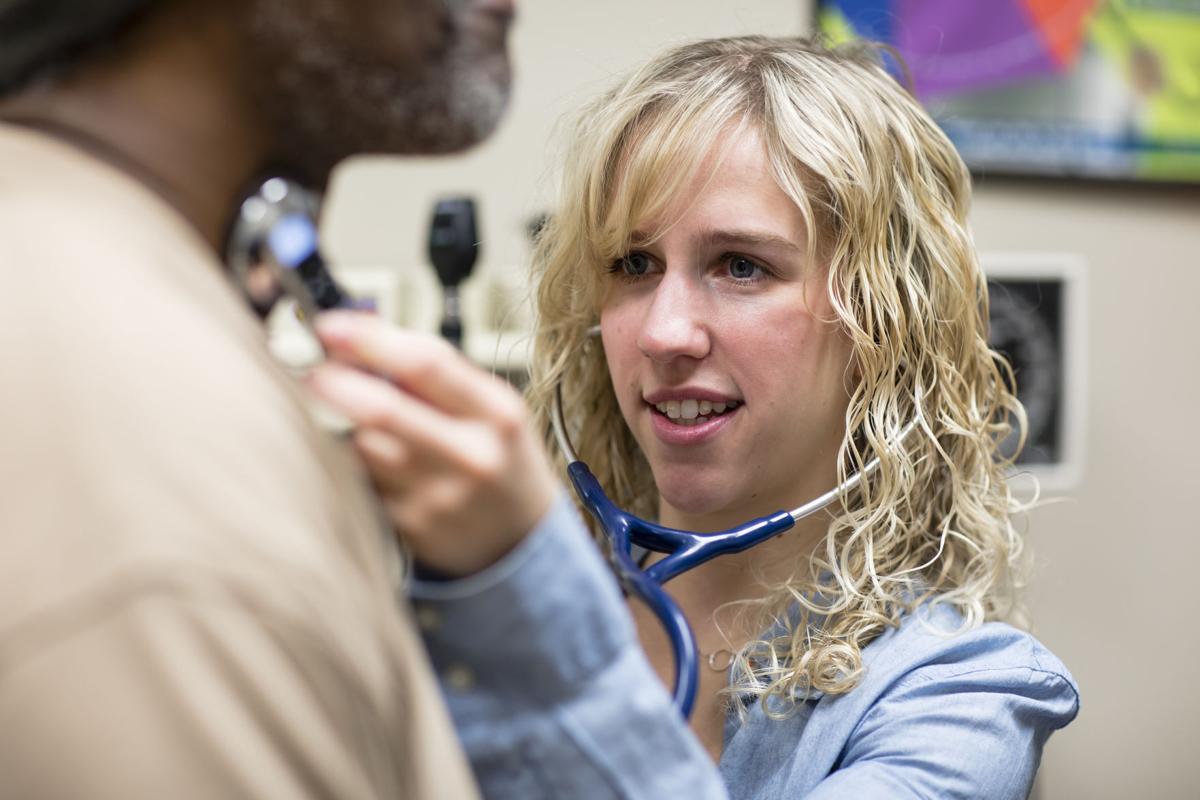 While moments of truth challenge every health professional sooner or later, an unexpected and stressful real-life test of her training came early to Melanie Webb, DNP'19.
Just 10 minutes after her 2019 graduation from Creighton University's Doctor of Nursing Practice program, she responded to a desperate call for help from a woman whose mother-in-law was listing to the right while remaining nonresponsive and nonverbal.
It was, Webb quickly realized, a neurological event.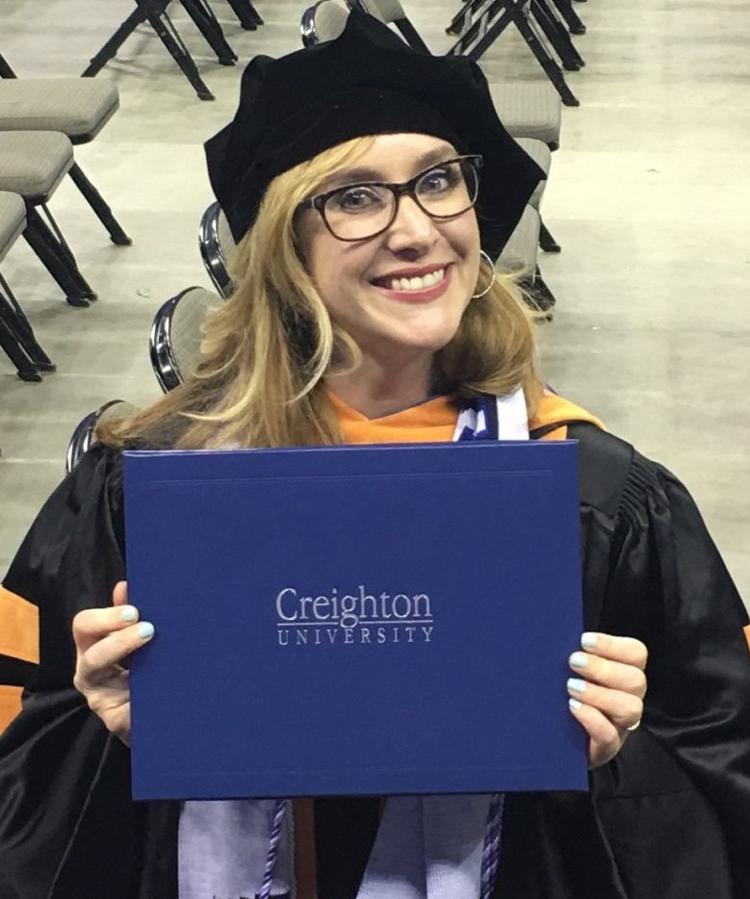 After assessing the woman's pulse, breathing and skin temperature, Webb and a group of colleagues moved her to a shady spot and supported her in a rescue position while awaiting first responders. When they arrived, Webb provided a full accounting of the woman's health history and current medications.
Textbook stuff.
And very much an example of the kind of clinical calm the health care world values in its nurse practitioners. A Doctor of Nursing Practice degree is ranked by Nurse.org among the Top 5 most-desired nursing credentials, paying a median salary of $107,030 and expected to experience 28% growth through 2028.
"It seemed very much a group effort, but ironic that the first time someone would call me a doctor would be 10 minutes after earning this honor — and in a capacity of need," Webb recalled. "I will forever be grateful for my academic experience at Creighton. I was well-prepared for the title I earned, and truly felt the University's Jesuit values formed the foundation of my journey."
Creighton was quick to realize the value of the DNP credential, becoming the first university in Nebraska to offer such a program in 2008. The DNP is highly flexible, blending on-campus and online courses on a full-time or part-time basis, and offering a timely response to increasing demand for a wide range of medical and health professionals.
"Yes, the need for DNPs is high," said Catherine Todero, Ph.D., RN, FAAN, dean and professor at the Creighton University College of Nursing and vice provost of Health Sciences. "I would add that this is especially true for family nurse practitioners since there is a shortage of family medicine MDs, but also true for behavioral mental health, midwifery and nurse anesthesia."
Creighton's program recently received good news from U.S. News & World Report, which ranked its family nurse practitioner program among the top 10 in programs nationwide.
Creighton graduates find the DNP opens many opportunities within the wider nursing profession.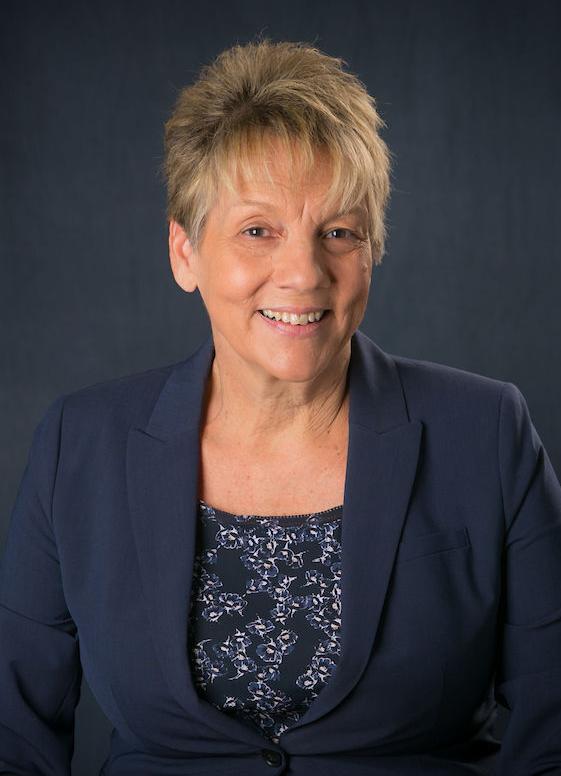 Lisa Johnson, DNP'12, who currently serves as assistant professor at the Creighton College of Nursing, was among the University's second graduating DNP class. In 2017, she received a grant through the Creighton Global Initiative that allowed her to build three educational modules dealing with violence across the human lifespan.
Those modules, which deal with child maltreatment, domestic violence and human trafficking, are now taken by students across health disciplines through Creighton's Center for Interprofessional Practice, Education and Research (CIPER).
Johnson had been a nurse since 1983 when she decided to pursue her doctorate.
"I chose to go for my doctorate because I anticipated that it would be the entry level for advanced practice nurses in the future," she said. "Creighton's program was the first in the state, and I had been quite impressed with the experience while I was earning my master's there, so I chose to stay with Creighton for my DNP."
Mindee Swanson, DNP'14, and Emily Lemke, DNP'15, both discovered that the depth of training provided by Creighton's DNP program paved the way to fulfilling careers as nurse practitioners.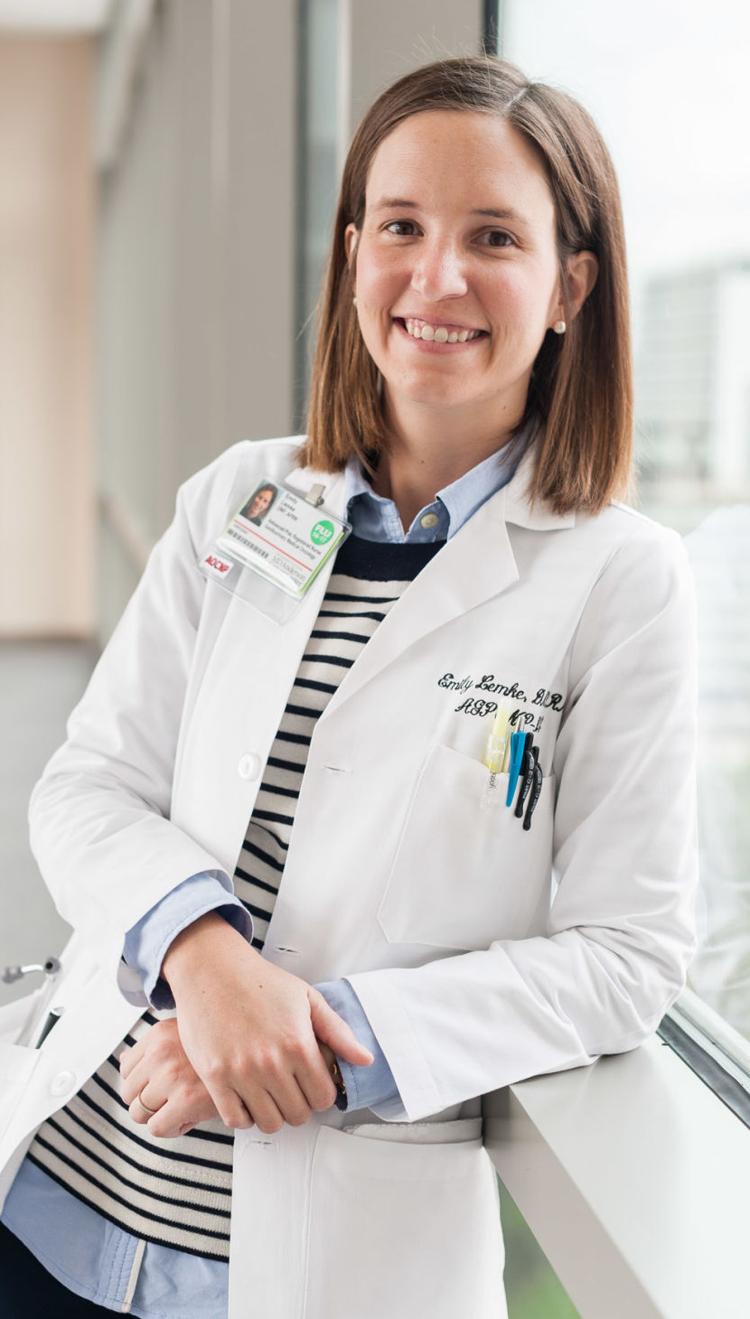 As part of her DNP fulfillment requirements, Swanson developed an online program designed to educate other nurses about vaccinating against pertussis, or whooping cough; while Lemke focused her capstone project on breast cancer screening in successful pursuit of being accepted into the Post Graduate Fellowship in Oncology Nursing at the MD Anderson Cancer Center at the University of Texas.
"Creighton's emphasis on academic/scientific writing helped build a foundation that I was able to continue to polish during my fellowship," Lemke said. "After graduating from the MD Anderson fellowship, I stayed on in the GU Medical Oncology Department and more recently moved to Milwaukee to be closer to home. I am proud to be a Creighton graduate and believe the building blocks for a successful career were laid during my time there."
Swanson, who now works in adolescent medicine with OneWorld Community Health Centers in Omaha, said the focus of Creighton's DNP program on clinical experience was precisely what she sought in a nursing doctorate.
"I feel like Creighton always took care of me, gave me the opportunity to work with a diverse patient population and helped me develop the career I really wanted," she said.
Learn more about Creighton University's nationally ranked Doctor of Nursing Practice program at creighton.edu/program/doctor-nursing-practice-dnp.
Be the first to know
Get local news delivered to your inbox!