Marijke Thompson plans to stay.
She and her boyfriend moved into a townhouse at Ravello 192 near 192nd and Pacific Streets, and they like – well, everything.
They like the interior finishes, which Thompson described as "quality" and "trendy." She likes the location near her work as a nurse. And they like the friendly people (including the staff) they encounter at Ravello 192.
They have just one regret: Not signing a long-term lease last September when they moved in. "We'll be signing for another year."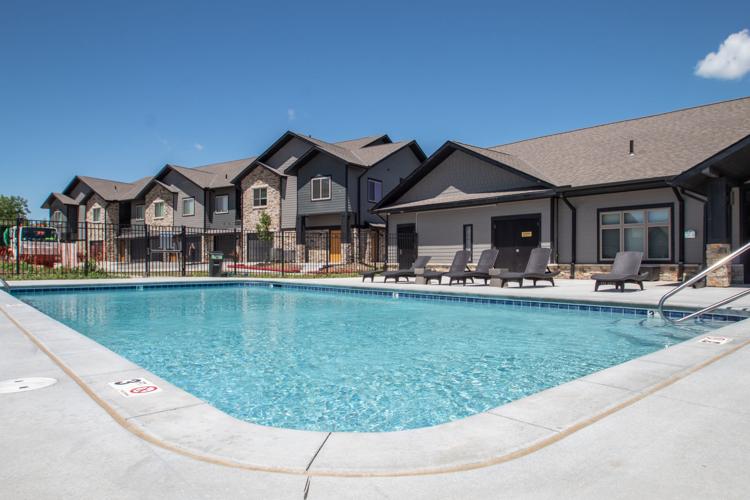 And they don't mind paying a little extra for the amenities – including a garage, Internet, swimming pool, gym and clubhouse. "We think the price is worth it," she says. "It's in the middle of everything. We couldn't be happier."
All words that Bob Dean likes hearing. Dean, CEO of Metonic Real Estate Solutions, built the recently finished Ravello, a 118-home townhouse community, and is refreshing Torello on Maple, a 300-unit apartment community near 138th Street and West Maple Road.
Ravello 192 has been referred to as "apartminiums," an apartment with condominium quality, with a single, all-inclusive rent payment. Residents at Ravello 192 have the option of signing a long-term lease, and the community is near full occupancy.
Metonic purchased Torello on Maple in late 2019 and has launched an 18-month refresh on three-fourths of the apartment homes.
"Our residents will find a fresh and modern space. We are putting a contemporary touch on the apartments," says Kassie Inness, president of APOGEE Professional Services, which is leading the renovation.
An affiliate company of Metonic, APOGEE is a team of strategic and creative professionals providing direction and oversight through every step of the property development process, including construction/project management, branding/marketing strategy and interior design.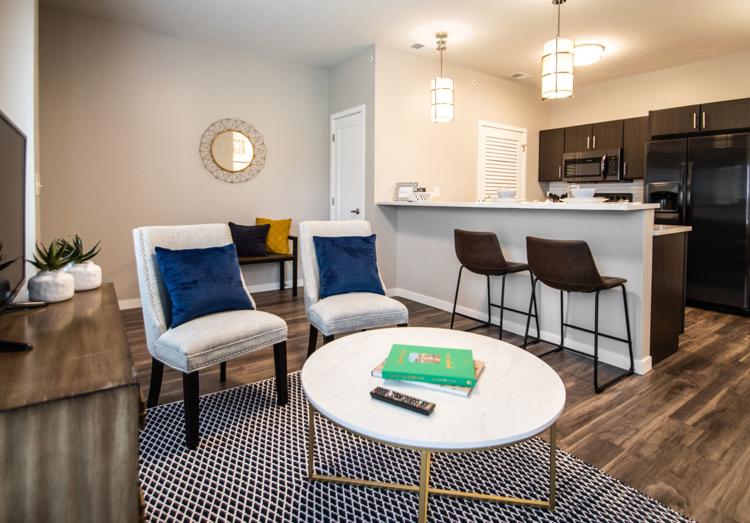 The quality living space and location of both properties were chosen by design: Ravello tilts toward a more mature demographic and Torello, a slightly younger one, Dean says. "Our customers appreciate the quality experience at top-of-market locations and as a result will live in our communities longer."
Metonic and APOGEE put both residents and investors in the spotlight. Each piece of the project is carefully chosen and curated to deliver the best possible results and the most enjoyable resident experience, Dean says.
And, Metonic invests in every property, financially and otherwise, because quality living and exceptional investments are the company's baseline.
Which leads back to Thompson. She knows she and her boyfriend are paying a higher rent, but they appreciate the amenities that come with it.
Monthly rent for Ravello ranges from about $1,300 for a one-bedroom townhouse to $3,000 for a three-bedroom unit. Each home comes with a private garage and a separate entrance.
Torello rent ranges from just under $1,000 for a one-bedroom apartment to $1,200 for a two-bedroom model.
"Having something a little more high-end and distinctive in the townhome style made a lot of sense," for west Omaha, Metonic's Eric Rodawig told The World-Herald in May 2018. "There are not a lot of (rental) products with that level of intimacy or privacy."
Residents of Torello are in a prime location as well, with proximity to Heartwood Preserve, which is springing up along the West Dodge corridor.
Be the first to know
Get local news delivered to your inbox!