Brace yourselves, Omaha drivers: Winter is coming.
When the snow starts falling, the road salt will follow. And while it helps to keep drivers safe, road salt is no friend to vehicles, says Travis Barker, owner of Omaha's IQ Car Wash.
"Road salt can be extremely hard on your vehicle, especially the undercarriage," he says.
The solution? Frequent car washes — all year long.
"While it may seem counterintuitive to wash your car when it's cold out, winter is one of the most important times of year to maintain the cleanliness of your car," Barker says.
Choosing the right car wash — an automatic with undercarriage cleaning, or a self-service wash where you can get every nook and cranny — will go a long way to extending the life of your vehicle. 
Barker recommends that Omaha drivers wash their cars at least once every other week during the winter.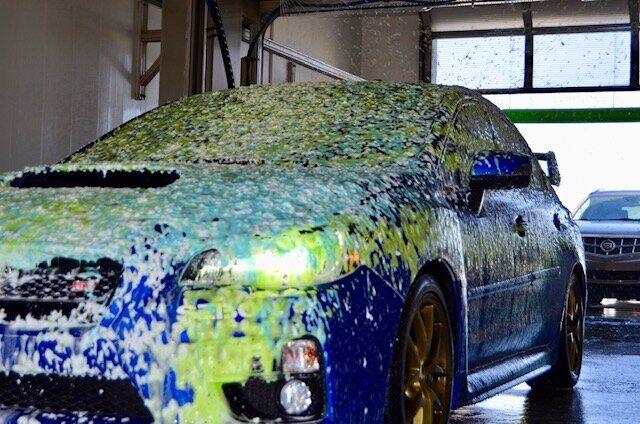 A clean, green approach
When you drive into IQ Car Wash, technology takes the wheel, Barker says.
"Our washes are not like any other," he says. "They are very user-friendly."
Unlike other automatic car washes, IQ Car Wash doesn't pull the car through on a track. Instead, the washing equipment moves around the vehicle.
"If you can park your car in your garage, you can use our automatics," he says.
Once parked, the car wash creates a unique 3D scan of your vehicle. This scan allows the equipment to wash those hard-to-reach spots that may be missed by other washes.
The state-of-the art facility is not only smarter, but cleaner and greener, he says.
High-tech equipment and biodegradable soaps help to keep the facility clean. In turn, the wash requires less energy and uses less water than other car washes.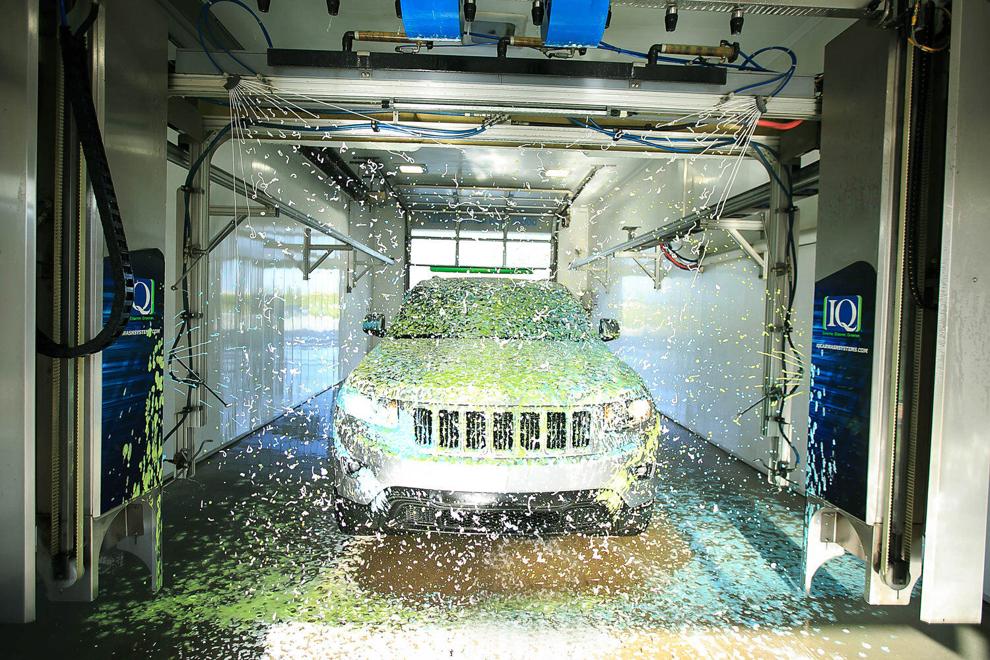 Satisfied customers
Even in warmer months, keeping a car clean in Omaha is not easy, Barker says.
Omaha has challenging weather year-round, and different soaps are recommended for different seasons, Barker says.
"During times of bad weather, we get a chance to do a thorough cleaning of our bays," he says. "We love it when our customers compliment us on our clean facilities."
IQ Car Wash's Omaha location opened in 2020 and received first place in the car wash category in the 2021 Omaha's Choice Awards, as chosen by World-Herald readers.
"Winning an Omaha's Choice Award is extremely satisfying since we are the 'new kid on the block,'" Barker says. "It means our facilities and our employees are very customer friendly."
"Our employees are here to help you with any questions you have, not to sell you anything."