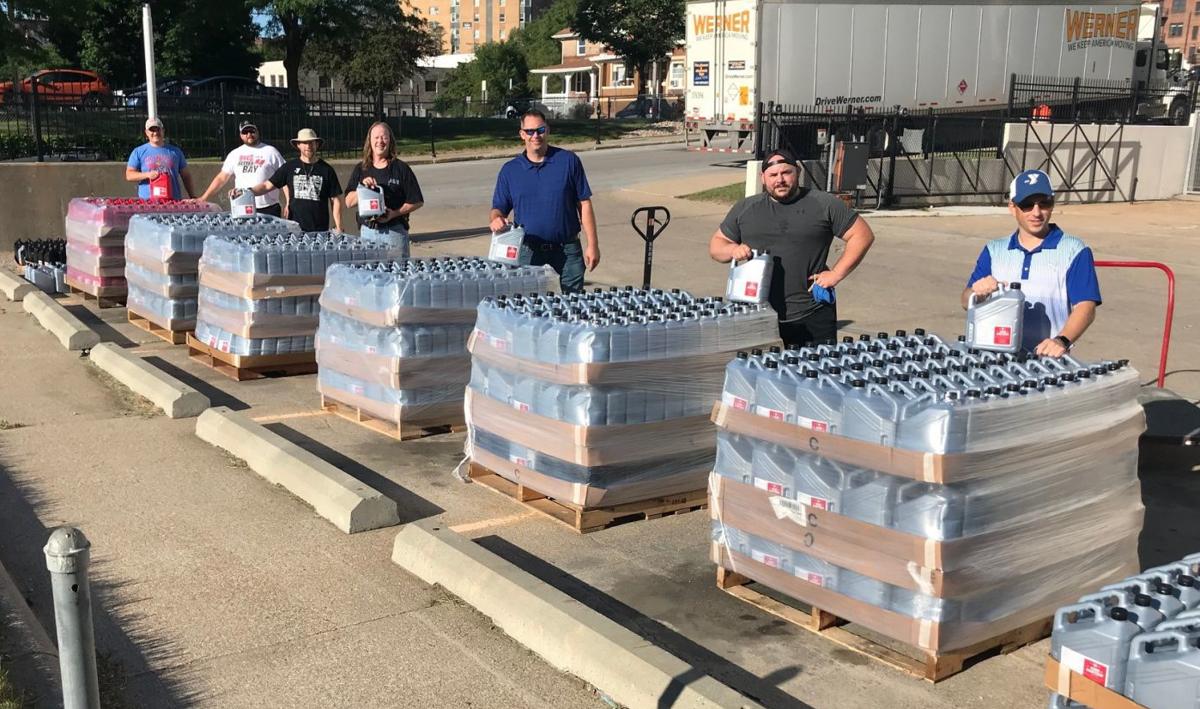 When a person begins the process of selecting the best gym for their health and wellness needs, convenient access to cardio machines, free weights, walking tracks, gymnasiums and swimming pools are big considerations.
In return for monthly dues, a member gains access to machines in a clean facility, with the lights kept on. A person does not usually consider where those monthly dues might go beyond that.
In this day and age of conscious consumer spending, however, people are increasingly looking to do business with businesses they like, and therefore look toward incremental benefits that go beyond the transaction.
The YMCA has long been more than just a gym. The YMCA strengthens the foundation of community via three simple yet powerful tenets: youth development, healthy living and social responsibility. A membership at the Y goes beyond the gym; it helps fuel the mission to create positive and lasting change in the community.
YOUTH DEVELOPMENT
The YMCA not only provides child care services to Omaha families across the metro area, it stepped up operations during the COVID-19 crisis to provide vital child care for health care professionals on the front lines of fighting the virus and treating those in need.
The YMCA provides scholarships for year-round Youth Sports programs to those who might not otherwise be able to afford them, and provides important water safety instruction to keep our youth safe while swimming.
Members enjoy Childwatch services, which allow their children to have a safe and educational experience playing and learning while mom or dad works out.
Summer Day Camp offers hundreds of children the opportunity to grow, learn and explore at eight locations across the city, and the Y even provides valuable employment opportunities to youth looking to learn important workplace skills that will prove beneficial throughout their work life.
HEALTHY LIVING
Perhaps the most obvious, the YMCA strives to ensure all members of the community have access to a healthier lifestyle, even offering financial assistance programs to ensure that everyone can access the facilities.
The Healthy Living Center in Council Bluffs provides active older adults with a place to not only remain active, but to remain social with fellow members, an important element of health in terms of preventing loneliness and isolation. Thousands of families enjoy the facilities, programs and sports, and the Y is proud to deliver services at 10 locations across the metro.
SOCIAL RESPONSIBILITY
In this time of need, the YMCA of Greater Omaha has continued to serve. In conjunction with Omaha Public Schools, the Fresh Produce Project delivers fresh fruits and vegetables to families at OPS food distribution sites across the city.
In June, working alongside the University of Nebraska-Lincoln, Werner Enterprises, United Way of the Midlands and the Greater Omaha Chamber, the Y distributed 2,100 gallons of donated hand sanitizer to local and regional child-care facilities, helping to fill a shortage and ensure staff and kids stay safe and healthy.
While this is only a snapshot of the work the YMCA of Greater Omaha is doing for the community, it's a great reminder that you can belong to much more than just a gym. You can join the Y movement. Join today at metroymca.org.